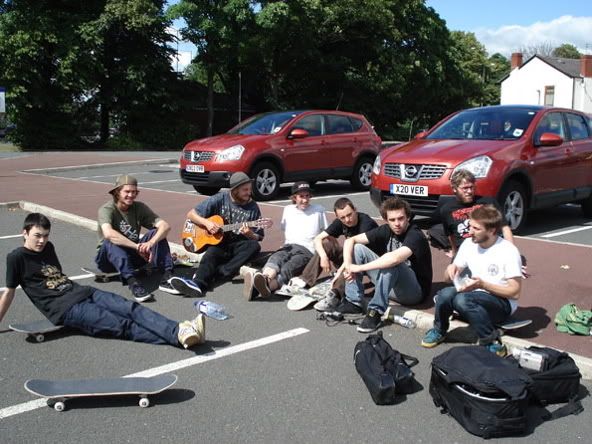 Last week I was on the Big Push with Landscape. It was an endurance test, as ever, but overall I had a bangin' time. Fos took this pic.
We hit Manchester, Newcastle, Edinburgh, Glasgow, Preston, Leeds, Milton Keynes and London almost entirely to the sound of Liquid Swords thanks to Soy.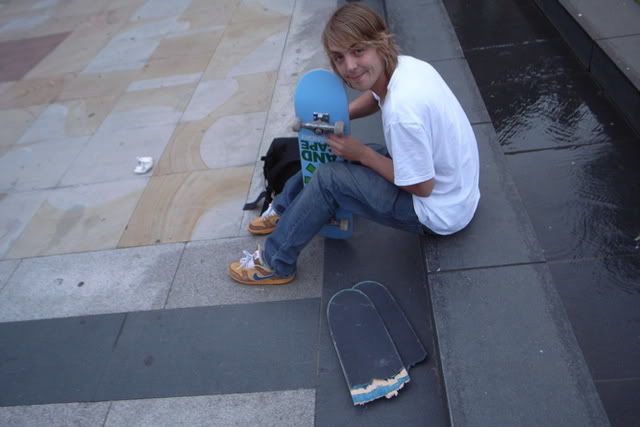 Kingy was our snapper this time - he keeps his film in his beard.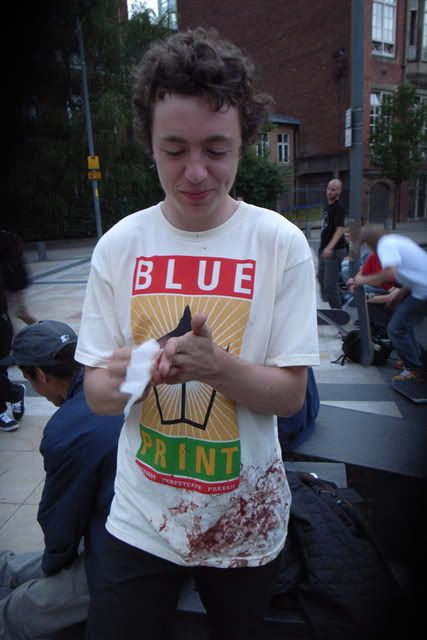 We bumped into the Blueprint boys in Manchester - Poor old Mikey, whenever I see this kid he's fucked himself up.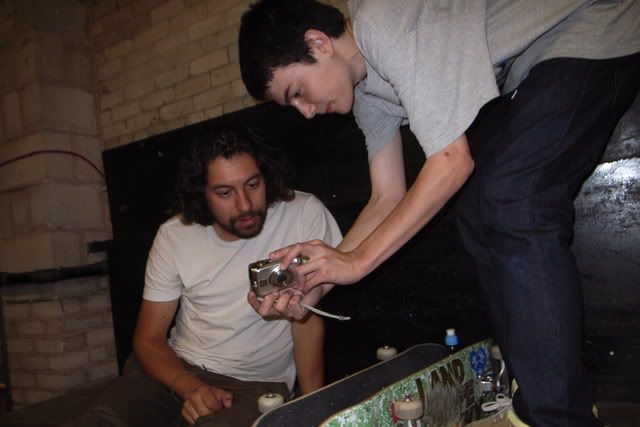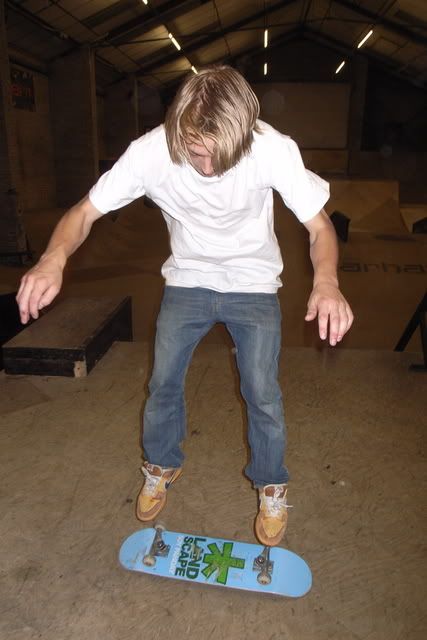 My first foray into the glittering world of freestyle photography.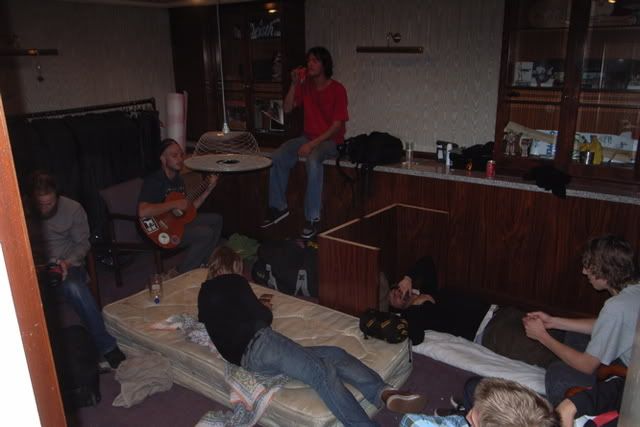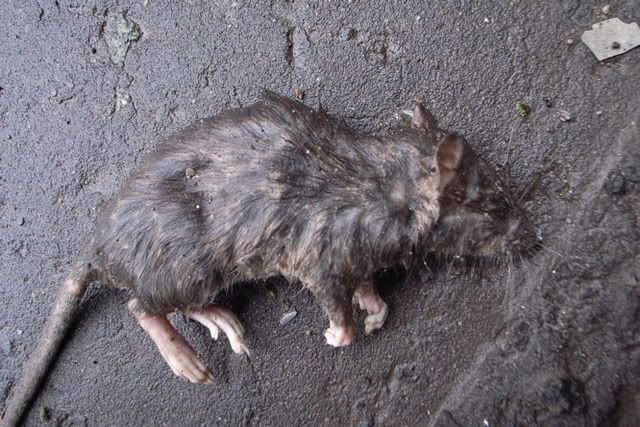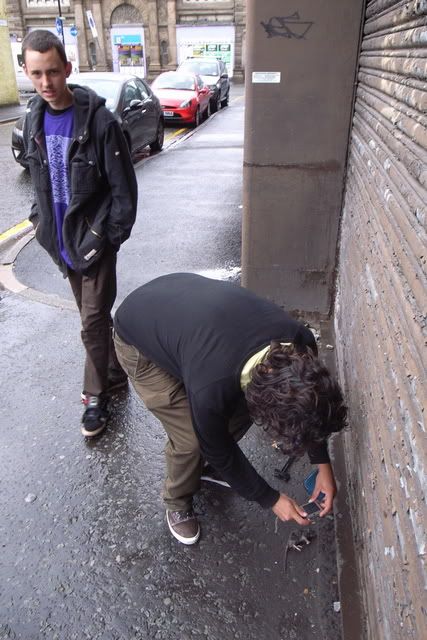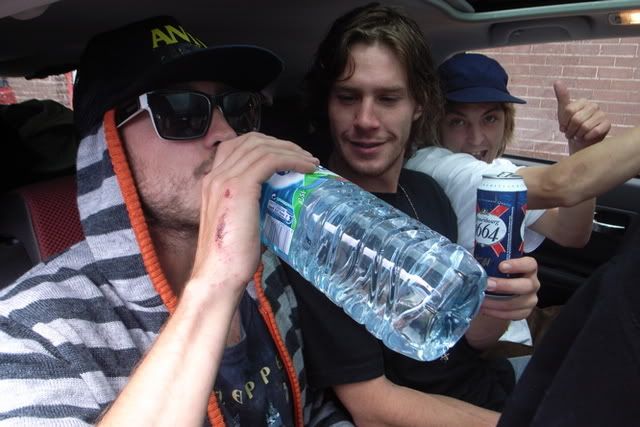 Yes Bingo! Going above and beyond the call of duty for us during our time in the N/E.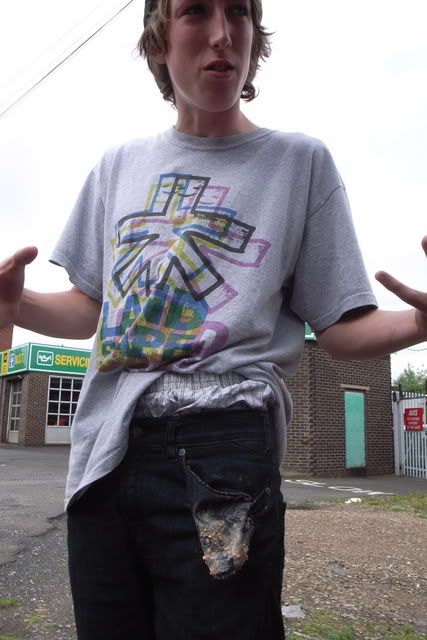 Don't keep chocolate bars in your pocket.
My professional opinion? A Starbar?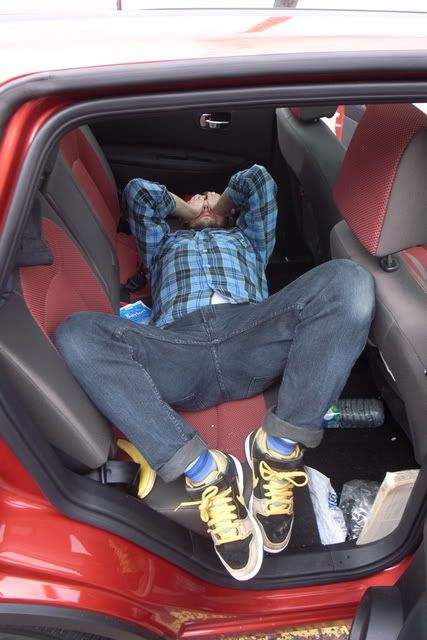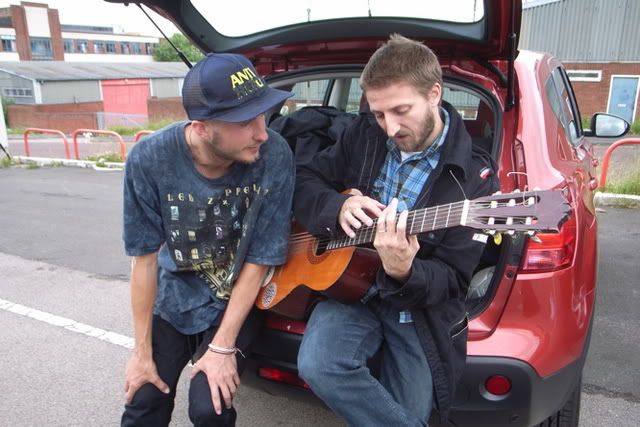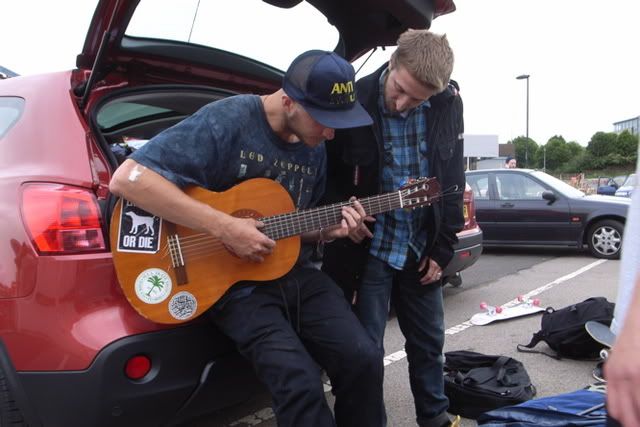 Nissan lent us this these cars for the trip - they're the ones that do kickflips in the ads. I couldn't work out the right combination of gears and acceleration.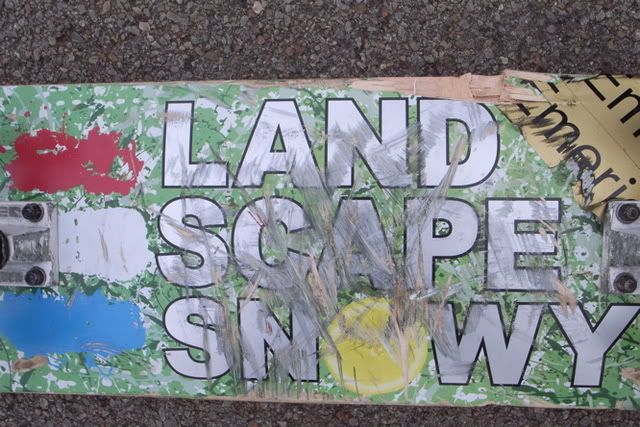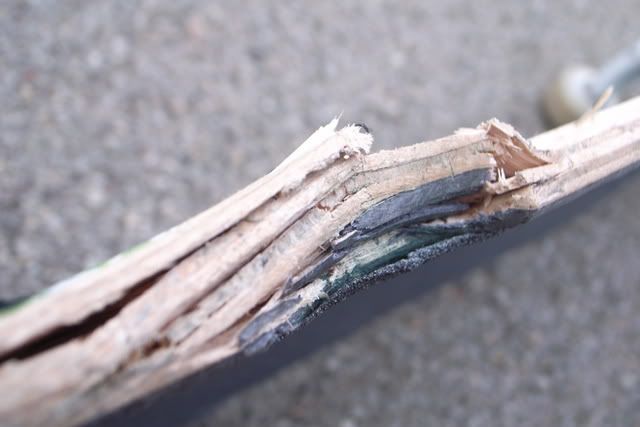 Nick proved himself more than worthy of his recent addition to the team. He smashed it all week. Victory cigars from Fos.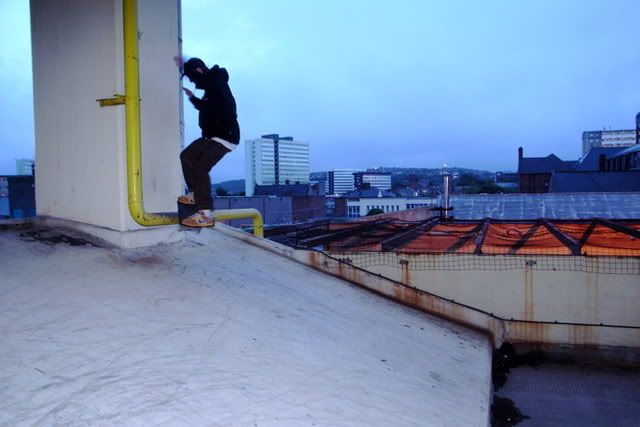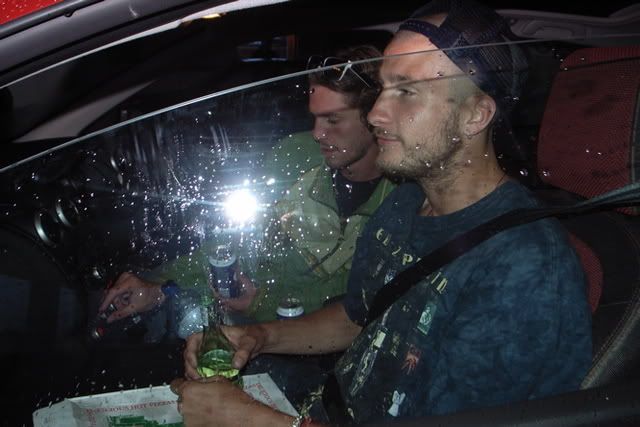 We know what you've been doing!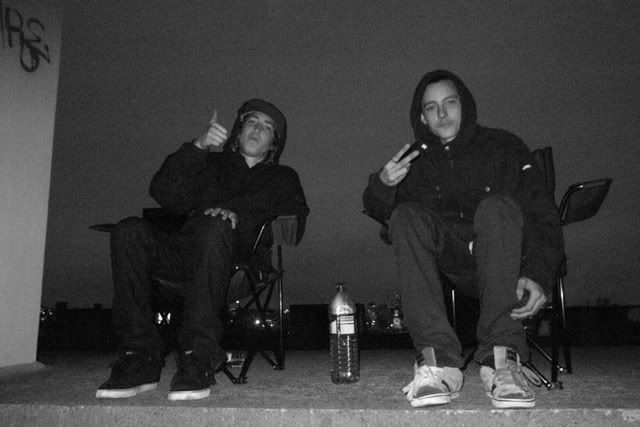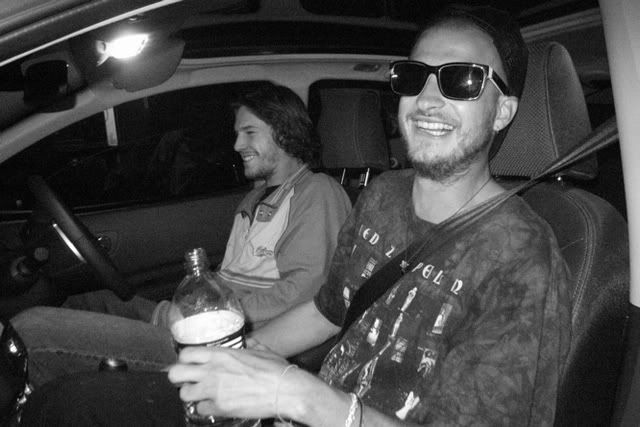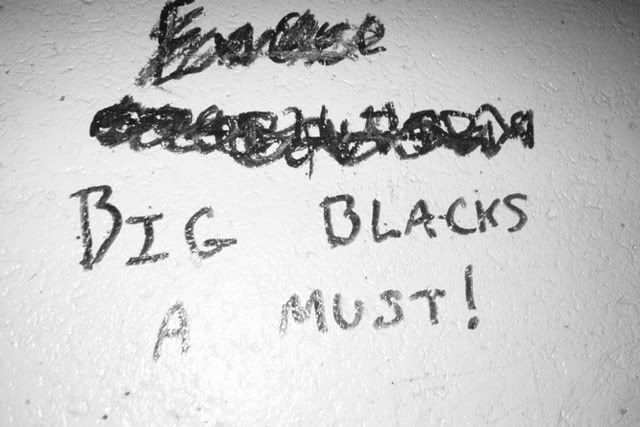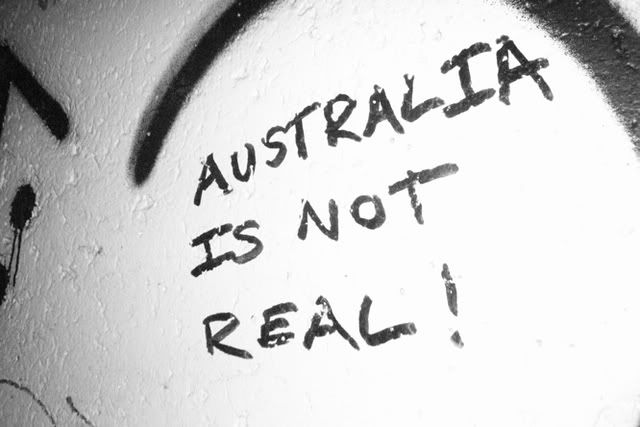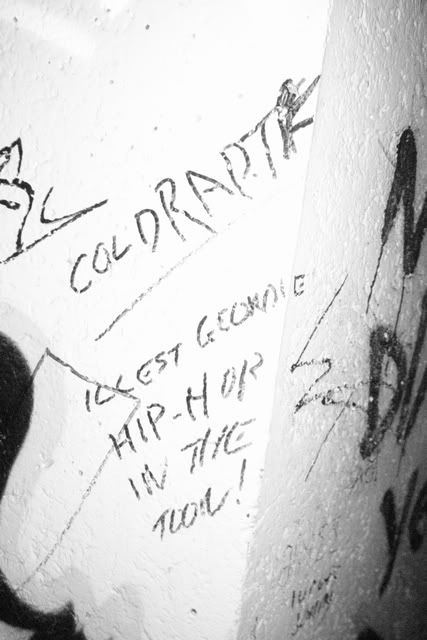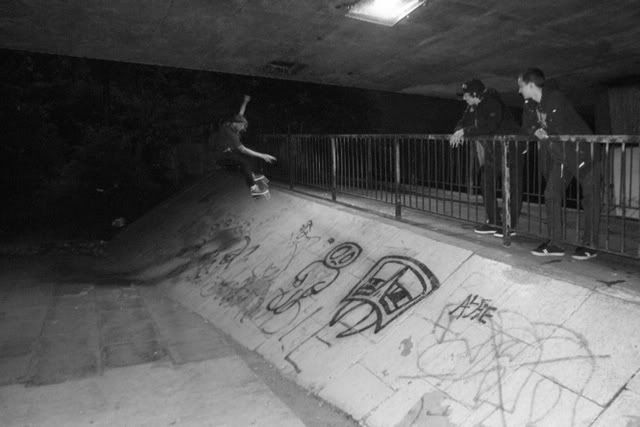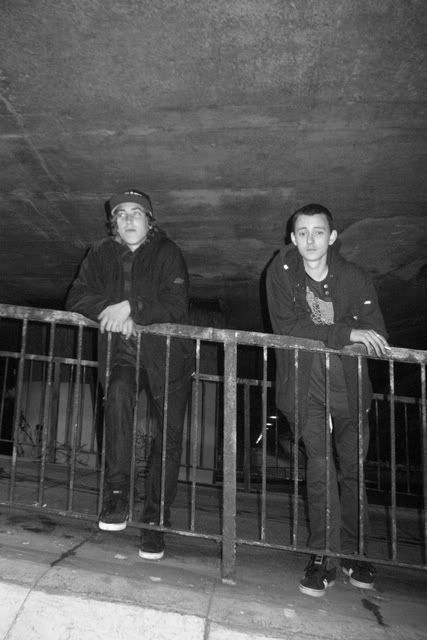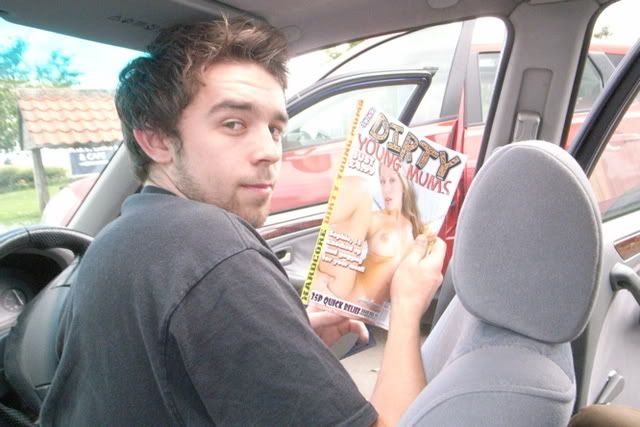 Here we see Henry holding (tight!) Jin's birthday present from me - hey, it was his 18th!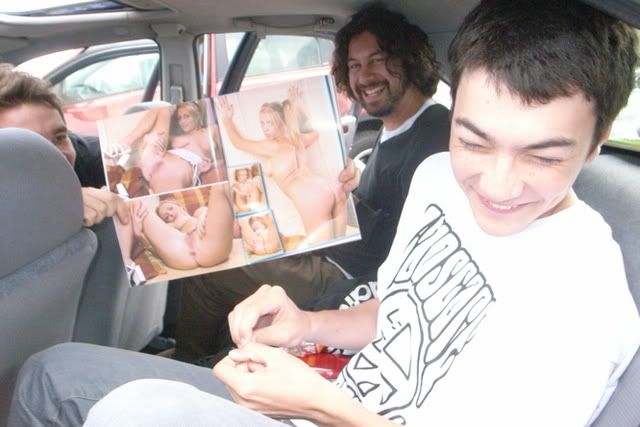 As you can see Jin was PSYCHED!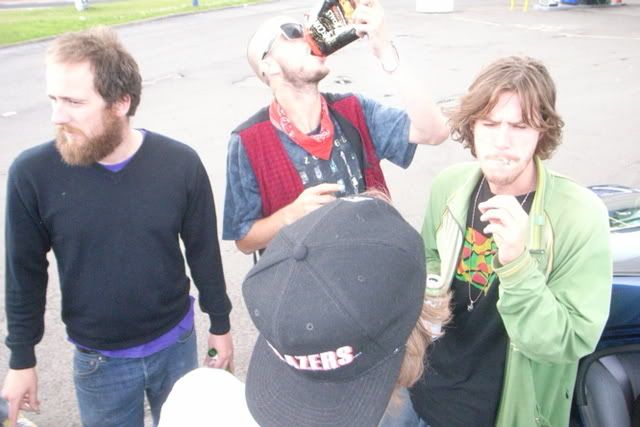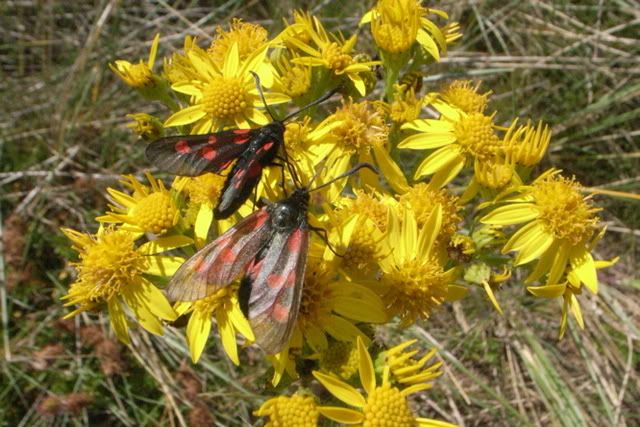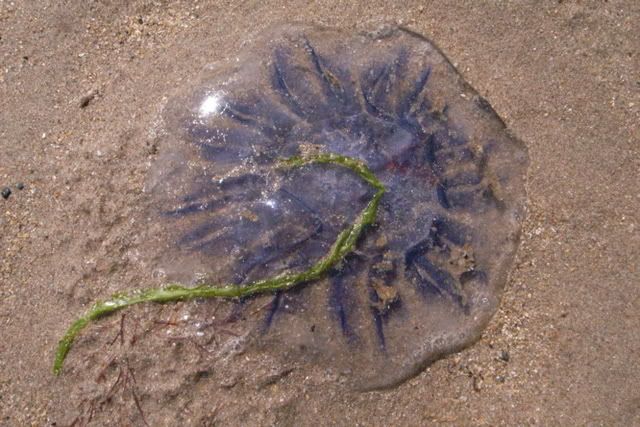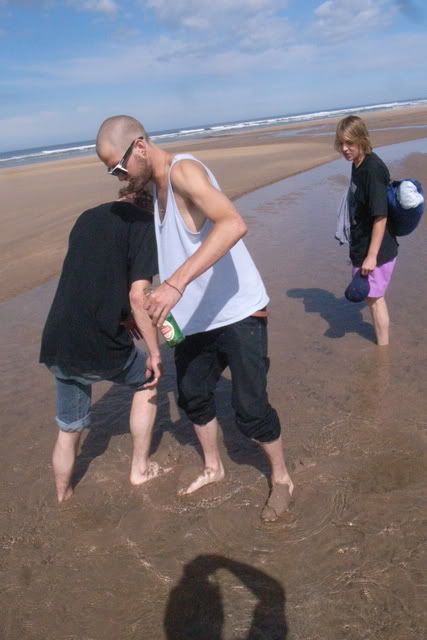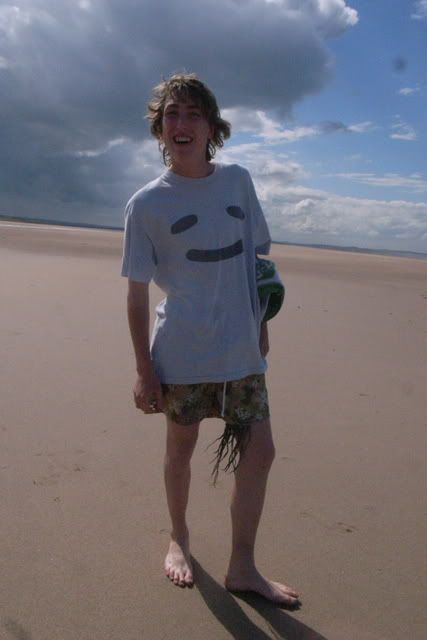 We had to swim in the sea as one of our challenges. We picked the Holy Island of Lindisfarne as our spot on the way into Scotland. The sea was miles out across the sand and fucking freezing.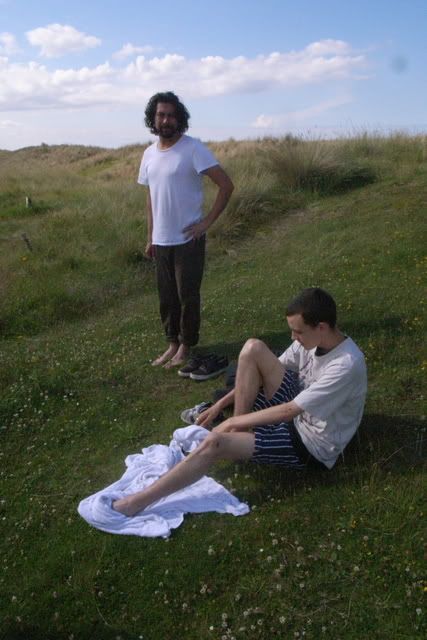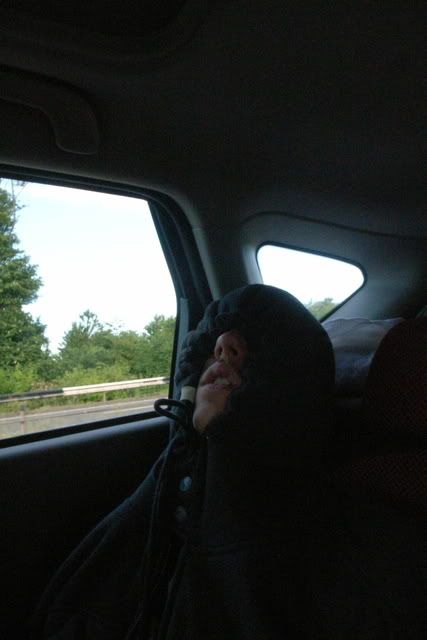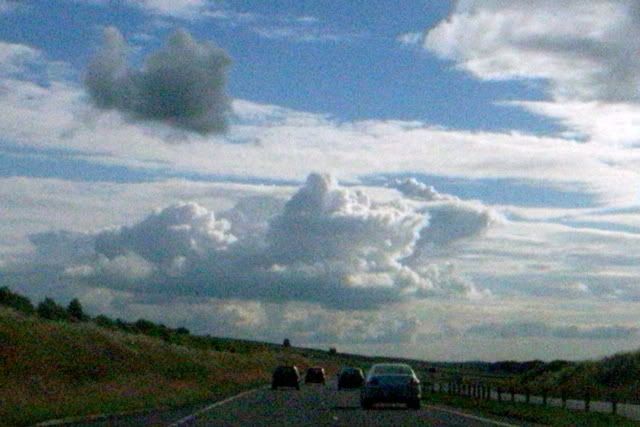 Glasgow - T-Pat on top as ever.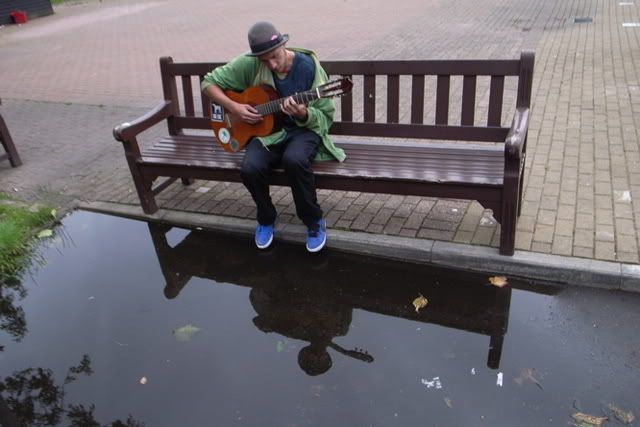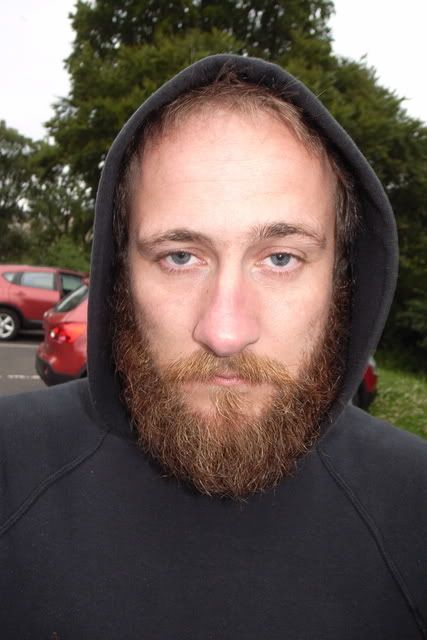 Hail Lucifer!
Joey's junk.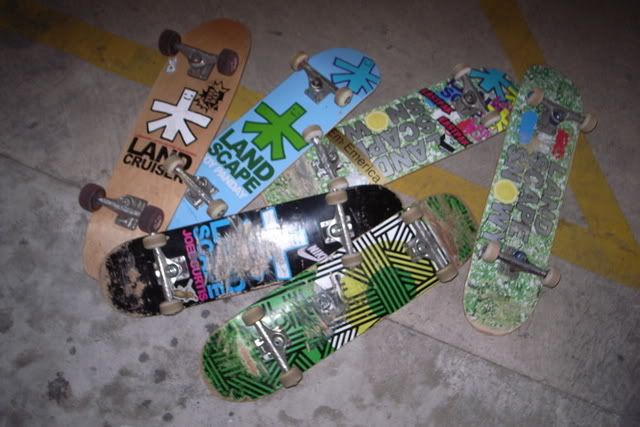 Oh shit! It's The Sperminator! RUN!!!!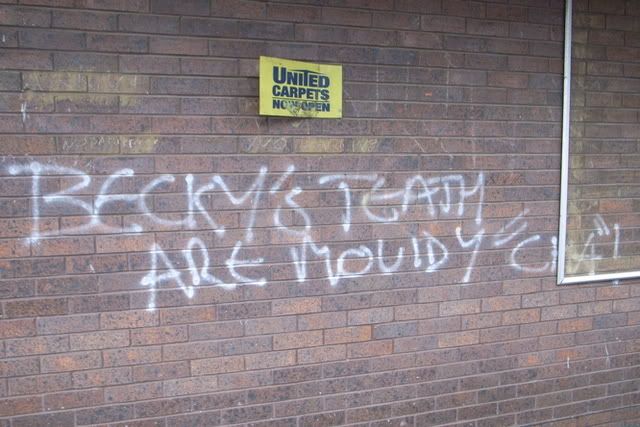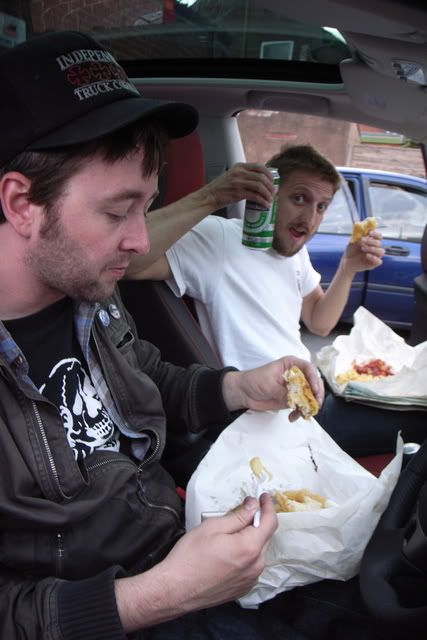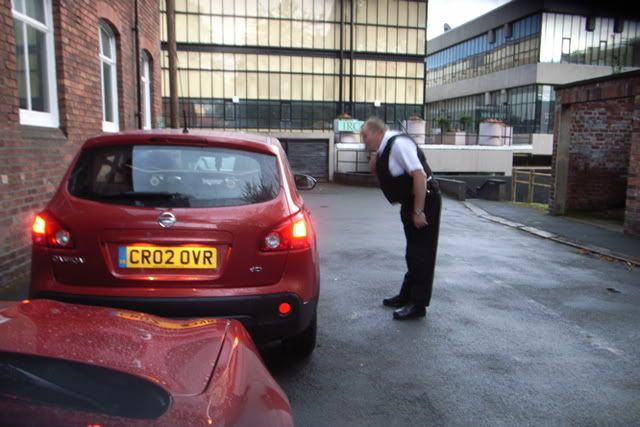 This fucker got in such a flap his arms started to melt.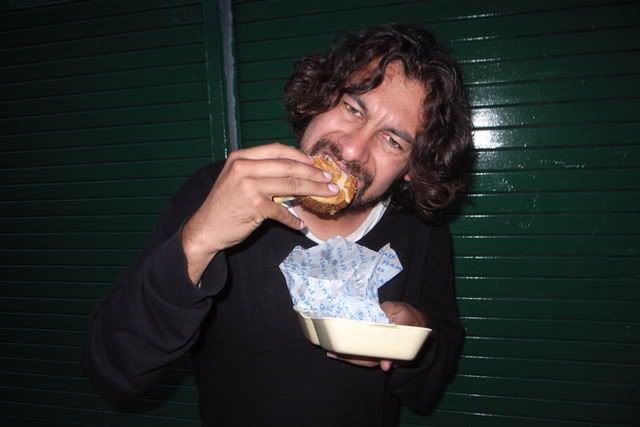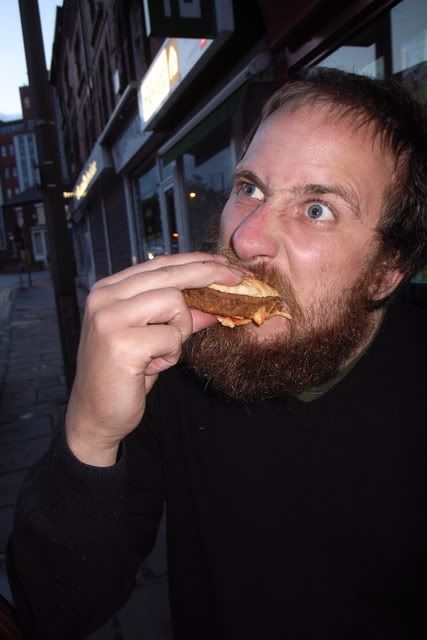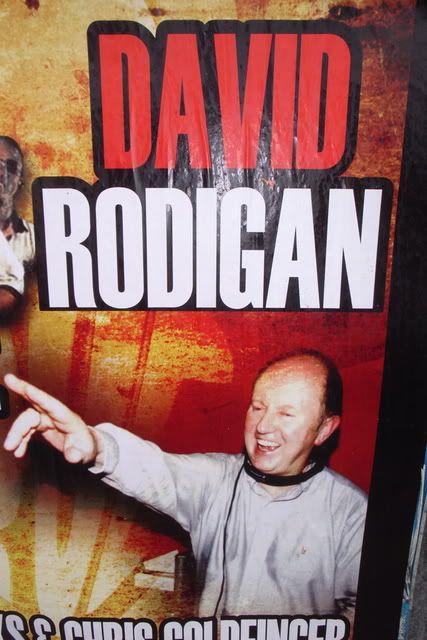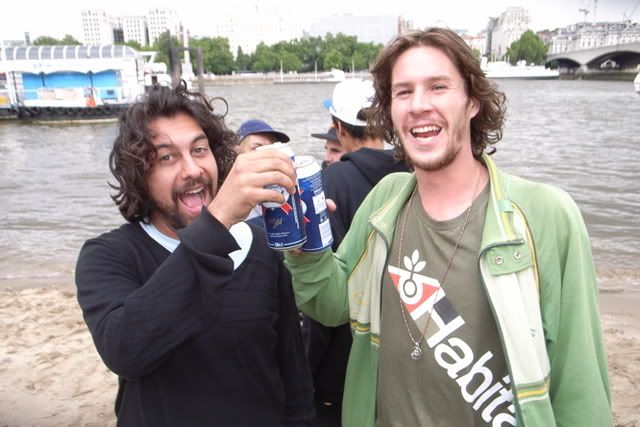 Southbank - the finish line! We made it! Cue bro-mance!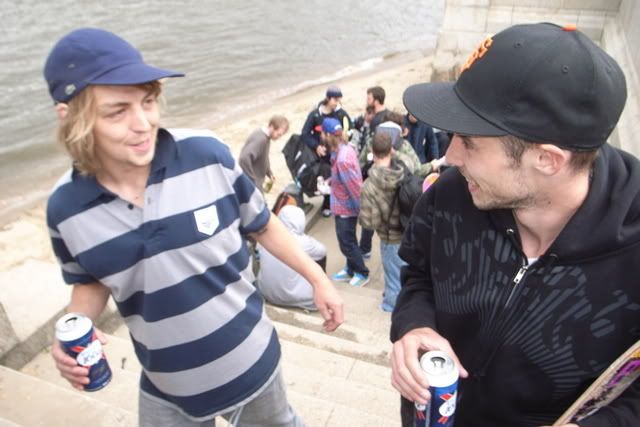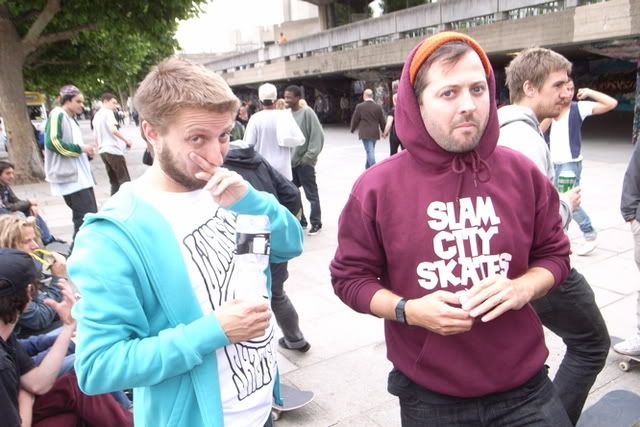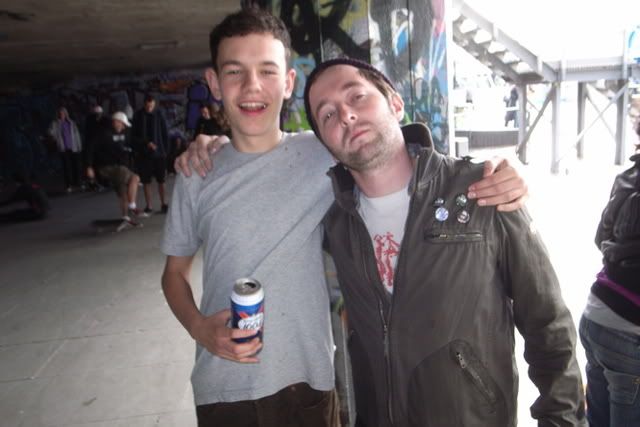 For the other side of this
check here.
Yes Alex!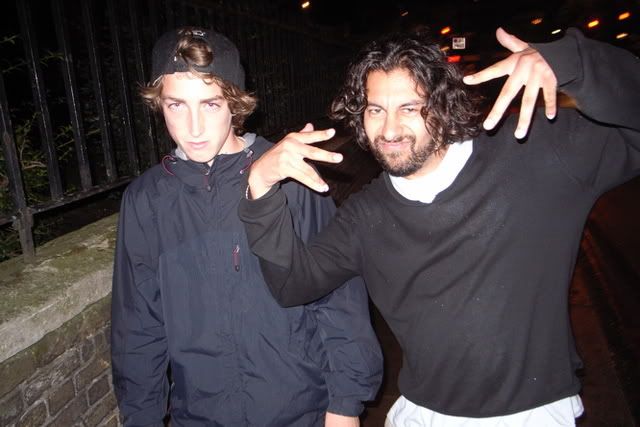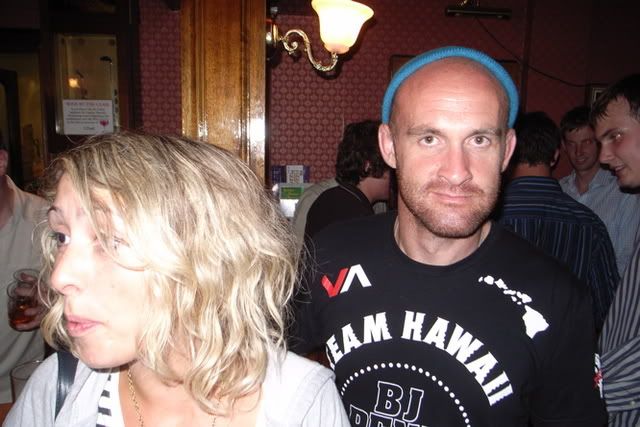 Grrrr! Rugged!
Jesus!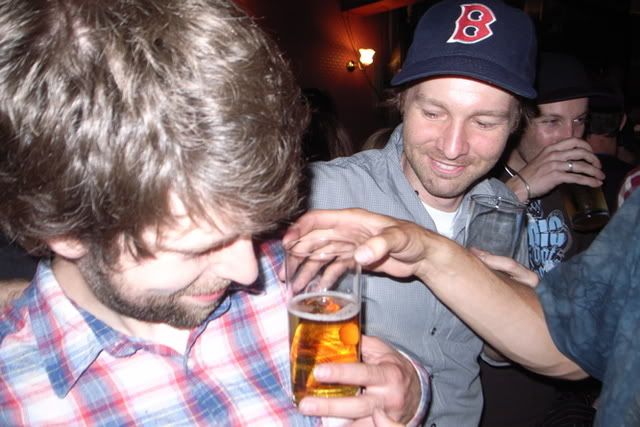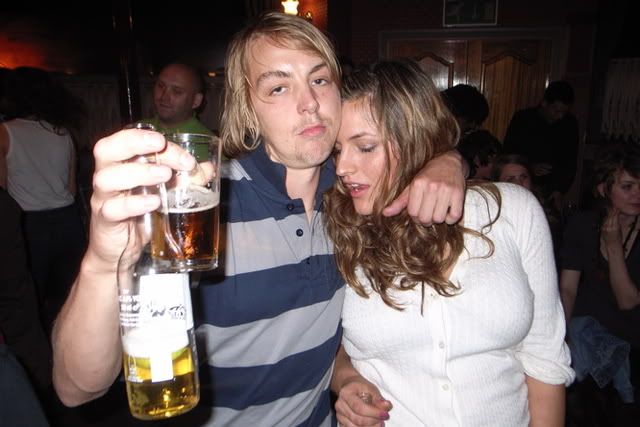 I showed this pic to them after and said "Is that your sex face Pam?" Snowy went "Yeah it is!" Pam was bummed, sorry Pam.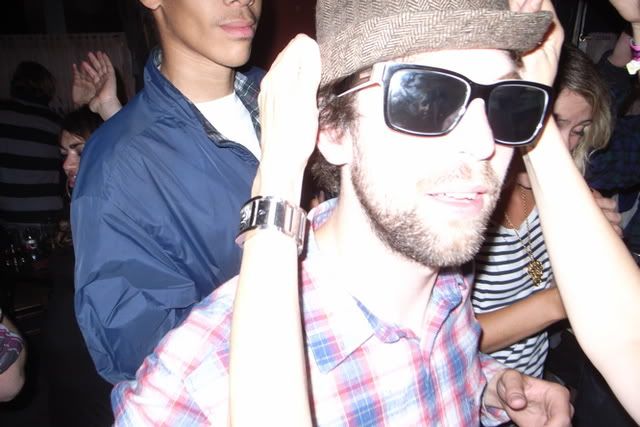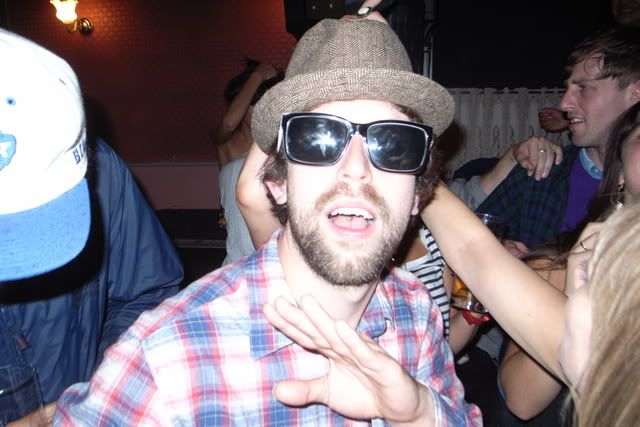 One man party in full effect!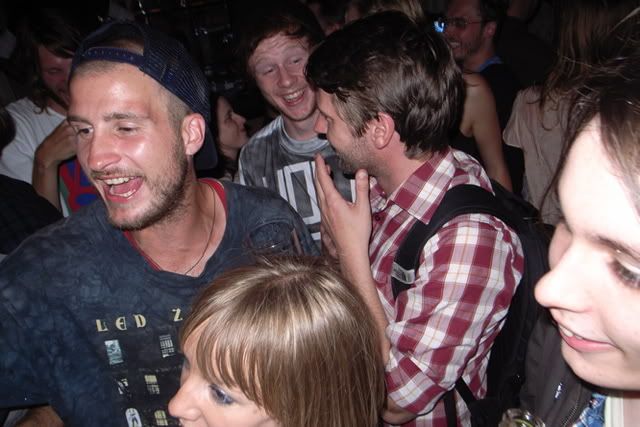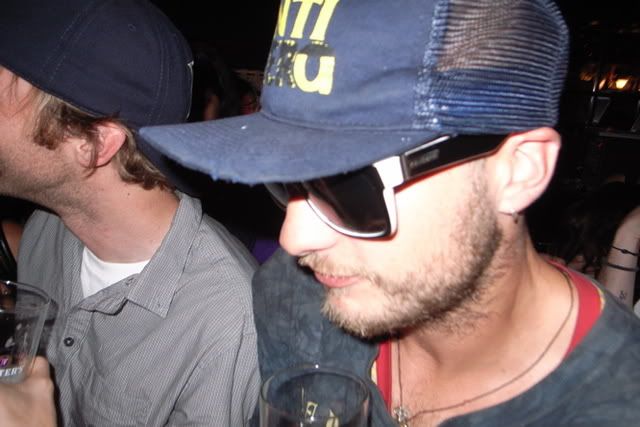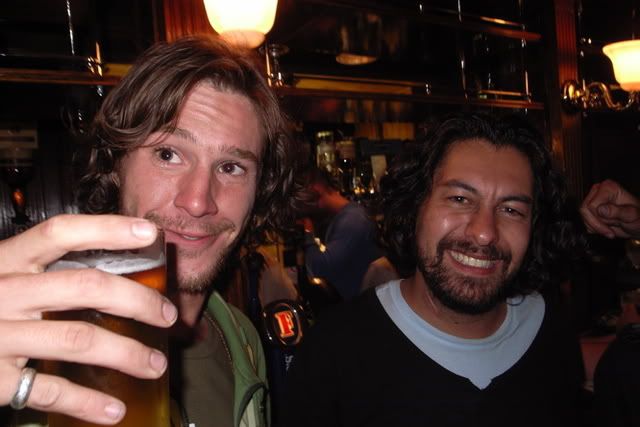 Possessed!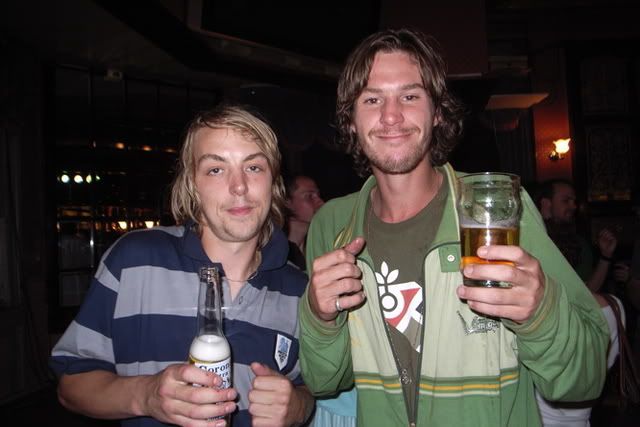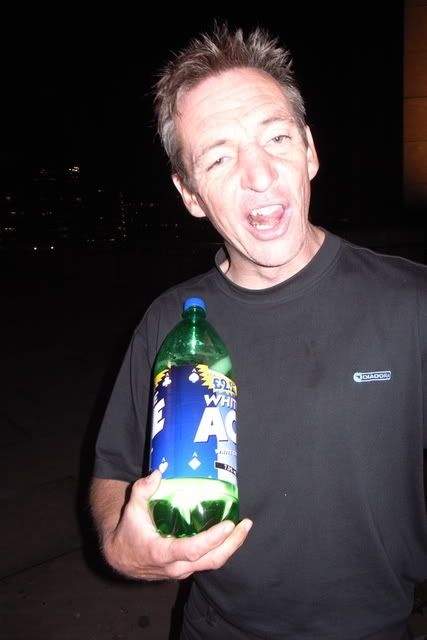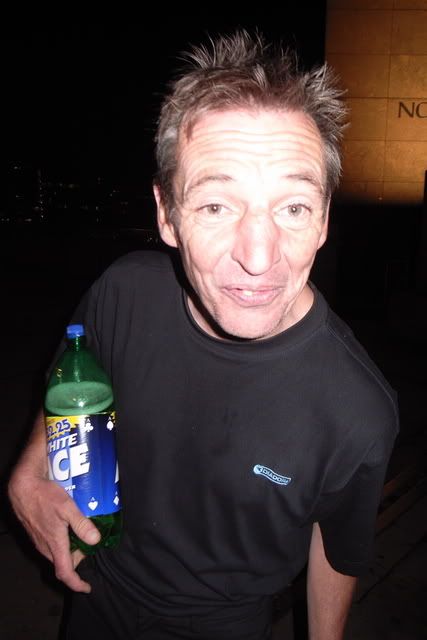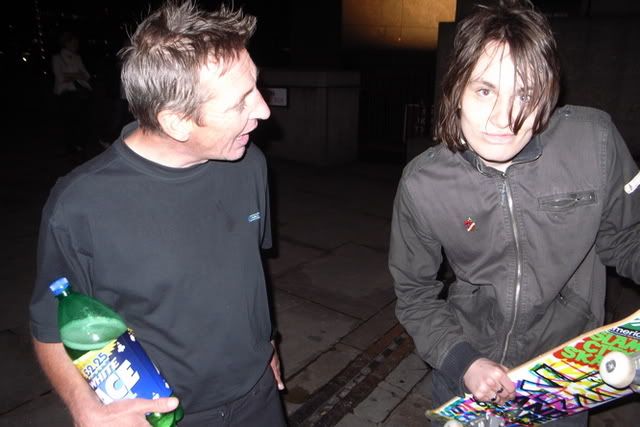 Deejay's dad met us on the way home.