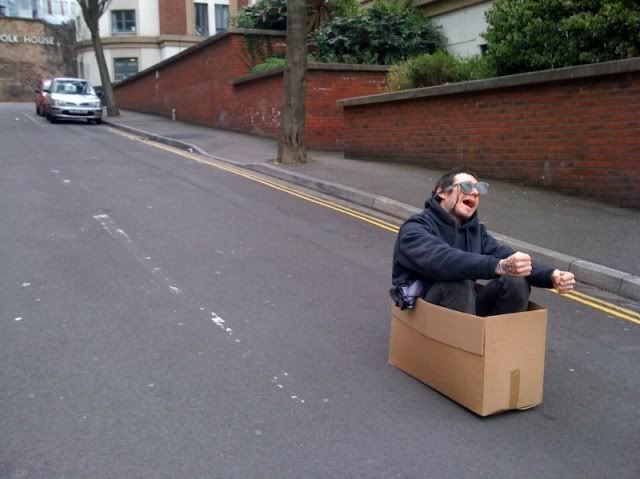 Brunch and Jamie spent the week at mine getting ready for Brunch's art show at the new Vans/5050 gallery.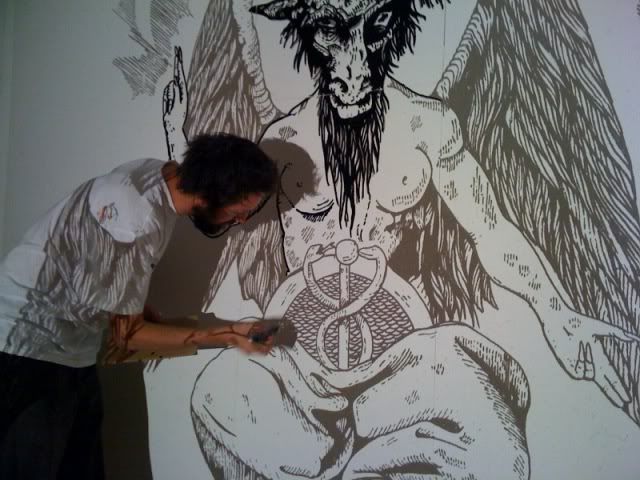 He did one of his big ass drawings on the wall as usual.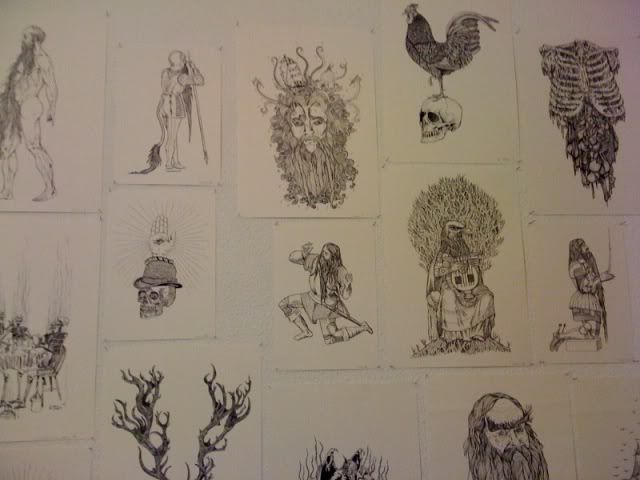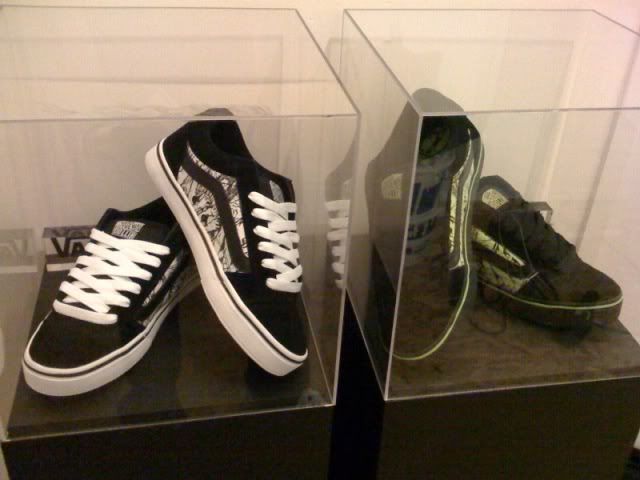 It was organised to coincide with the relase of this Dustin Dollin shoe that has a French graphic on.
We did - every day this week! I haven't skated this much since I was a teenager - 6 days in a row!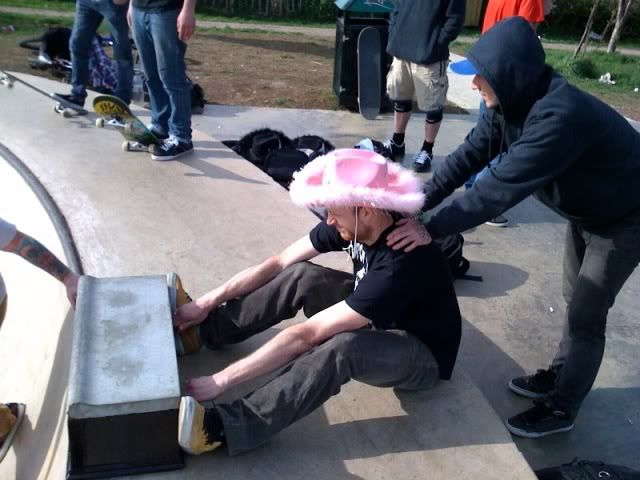 Is this how normal people spend their time?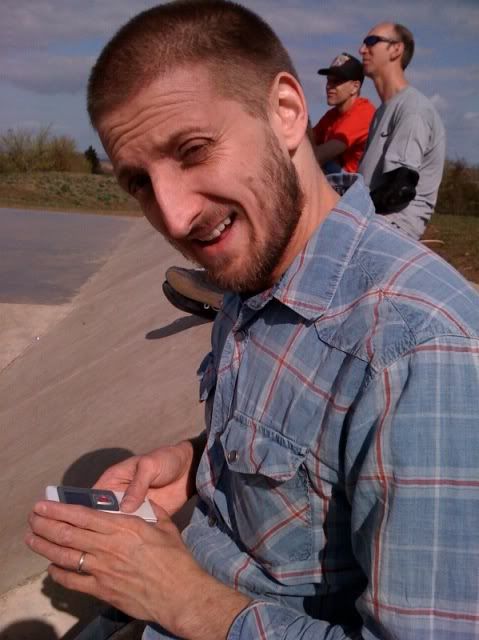 I filmed a trick on Joel's mini camcorder thing. It was a banger - send it over Joel!
Brunch got a new Anal Vomit shirt and I got new Dickies and Vans. We're pretty much gayer than anyone else out there right now.