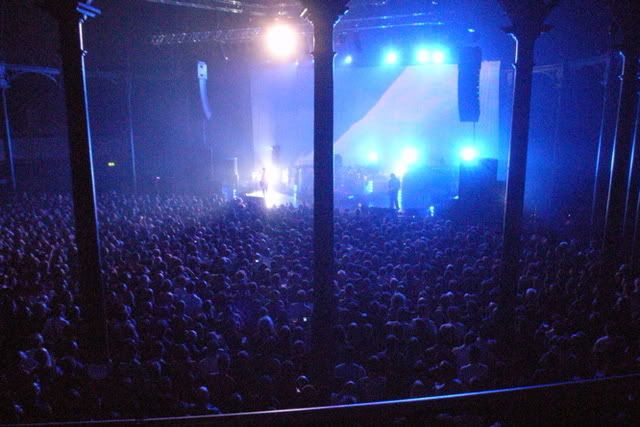 On Saturday and Tuesday I went to see my favourite band of all time My Bloody Valentine play at the Roundhouse. Saturday I took Rachel and we had circle seats and Tuesday I stood with the Bristol crew. I can't tell you how good it was, words will never do it justice. It was like they never disappeared instead of hibernating for 14 years or so.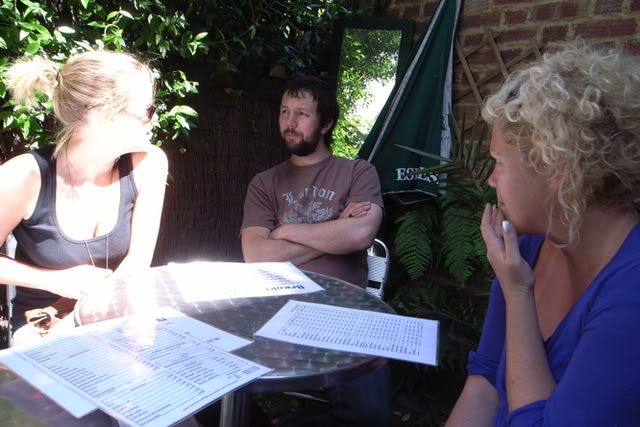 Next morning we had breakfast with the Dover's.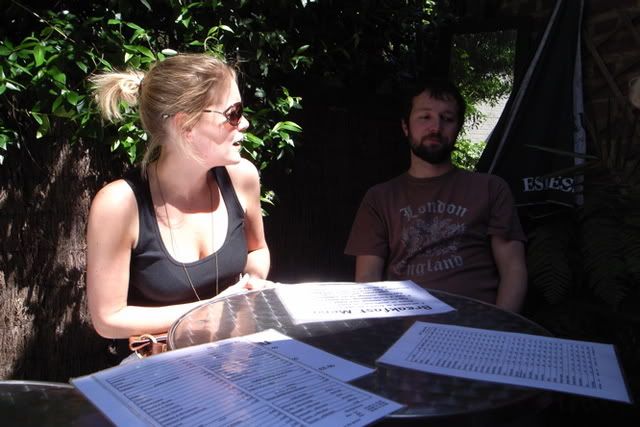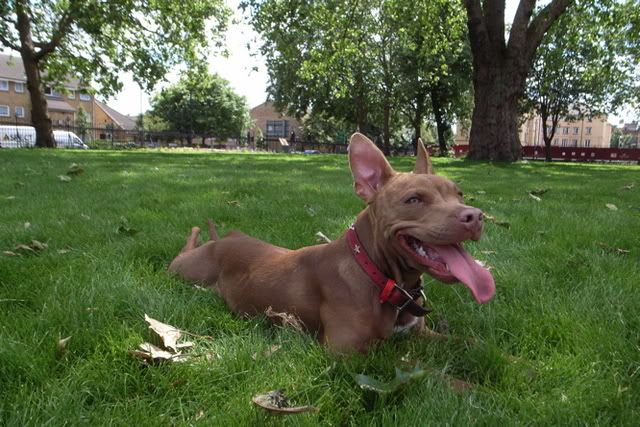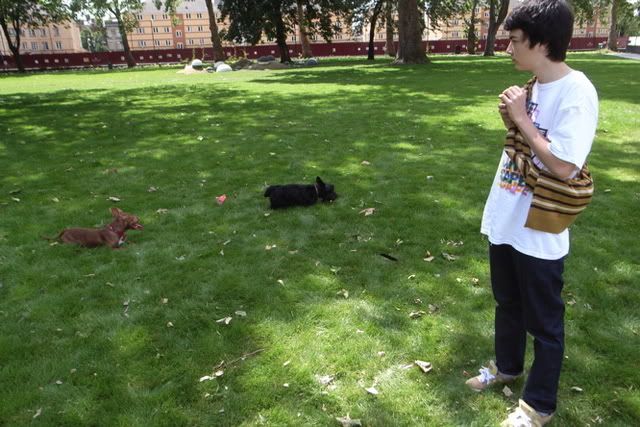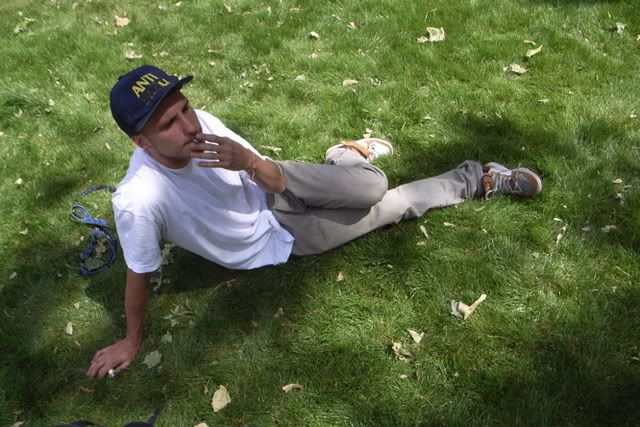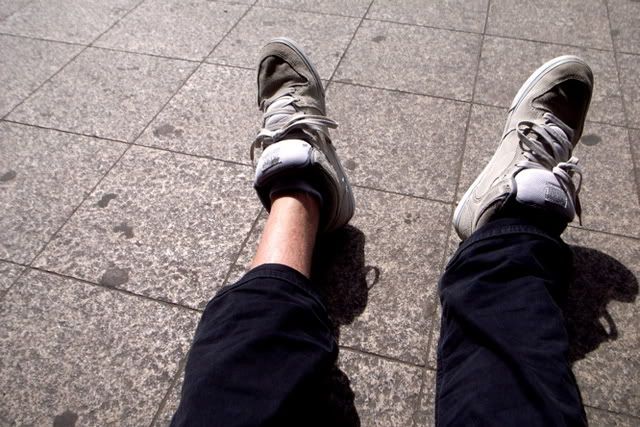 New Stockwell surface!!! Oh shit! So good!
Jake + The Sausage = good shit.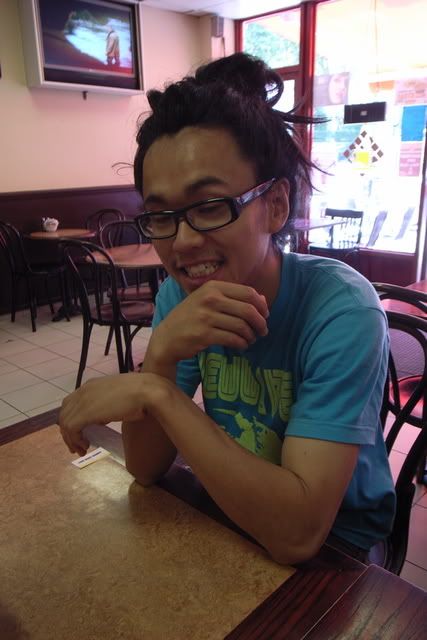 Kusuko!! I can't believe he's been in the country for like a year and I've only seen him twice! I'm slipping.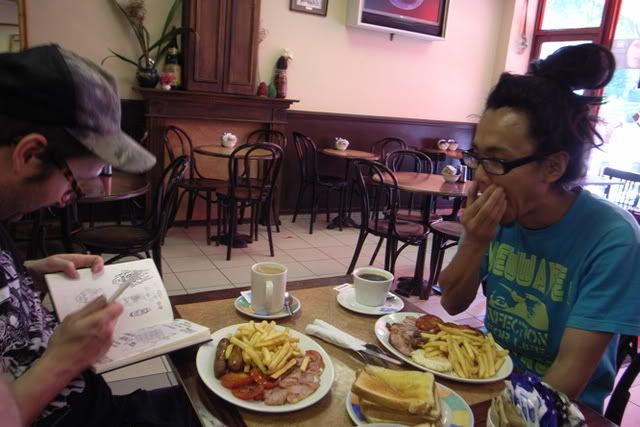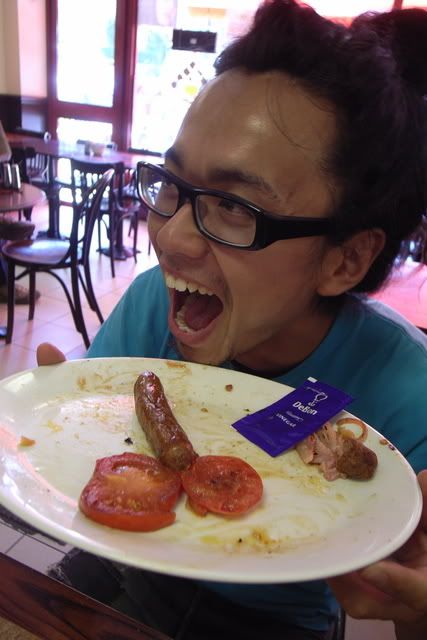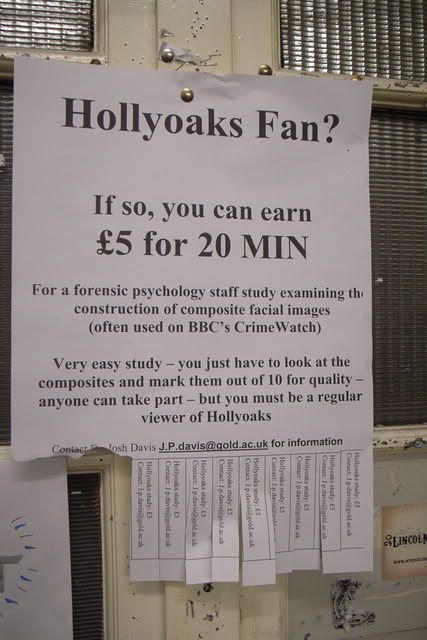 Rach?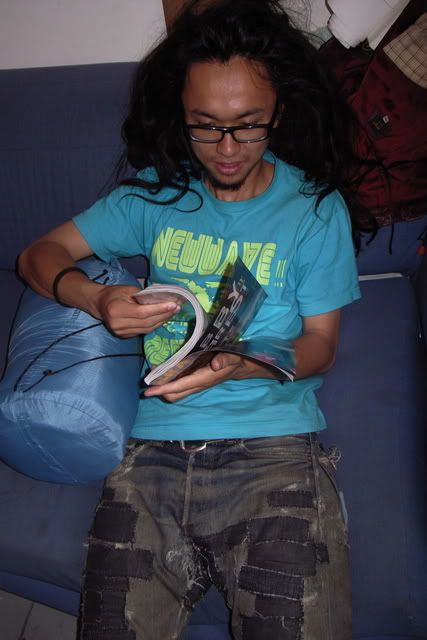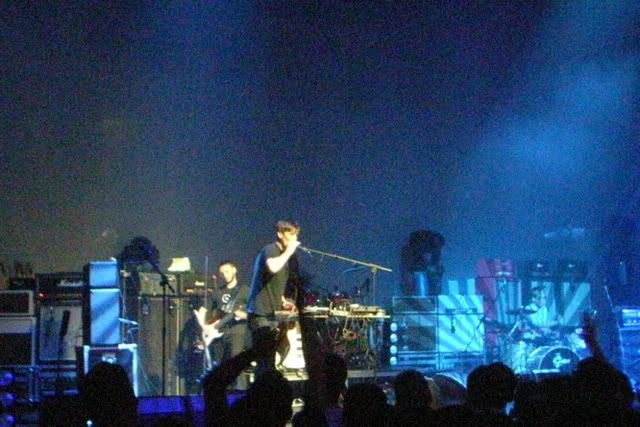 Sonic Boom supported on Saturday! Never thought I'd see him after all these years.
Brizzle in the hiz-ouse!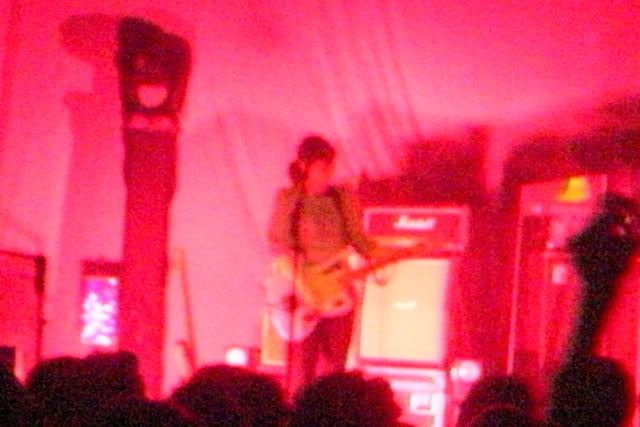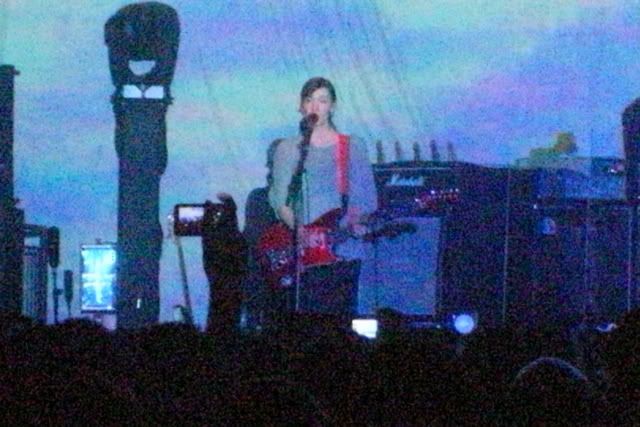 Bilinda Butcher is still hot. No surprises there.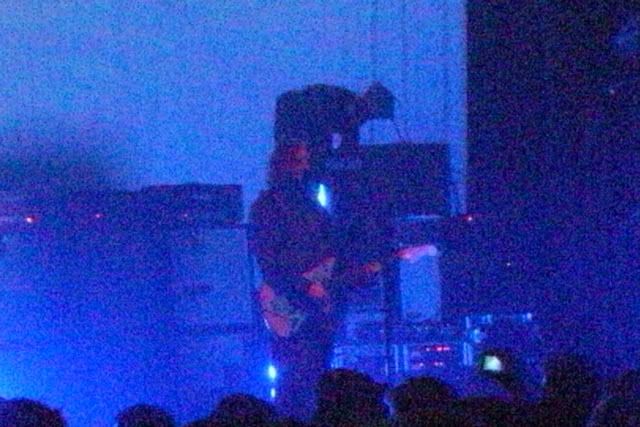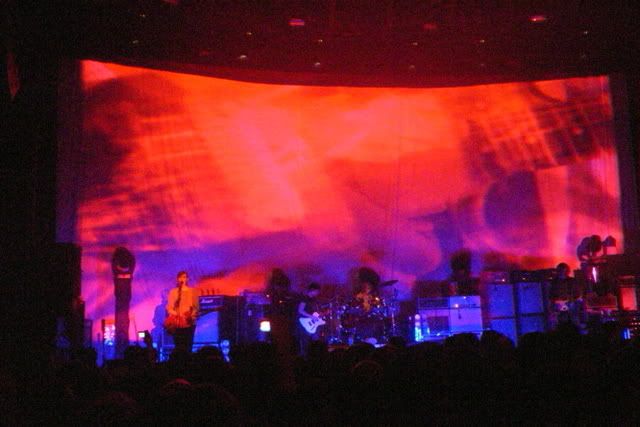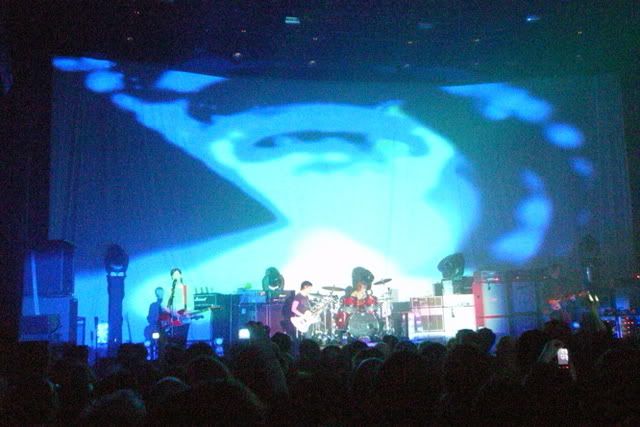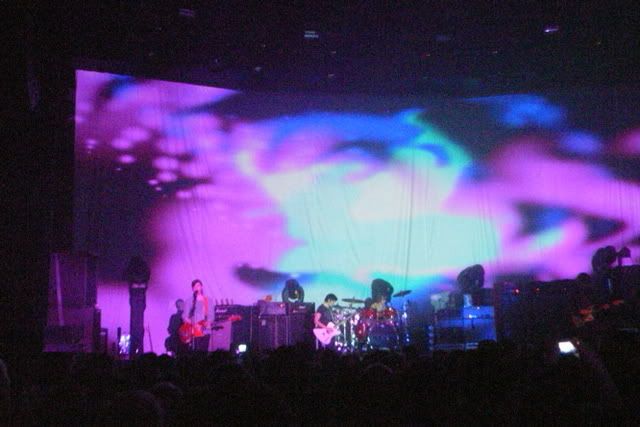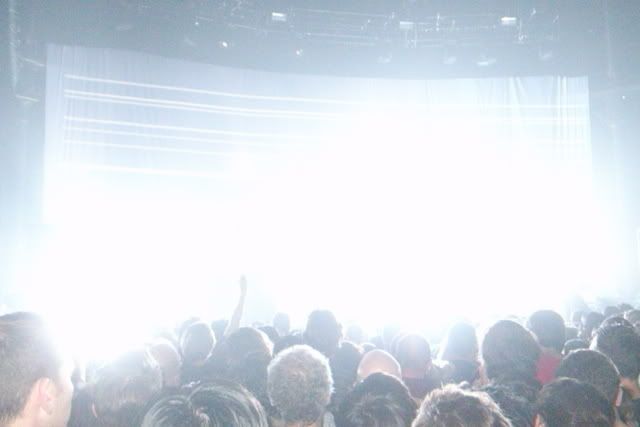 For the uninitiated... MBV always finish with You Made Me Realise which contains a "white noise" part in the middle before the last verse and chorus. On vinyl it's like 30 seconds long. When I saw them in 1991 and 1992 they did it for about 10 minutes. Both times this week they did it for over 20 minutes. I'd say Saturday was more like 25. Very hard to explain what this is like but if you can imagine the loudest noise you've EVER heard going on for the same amount of time as most episodes of soap operas you might have a tiny inkling of what MBV can do.
You can actually feel the wind from the speakers. It hurts, it makes you laugh, it makes you panic, it made me fart. It's incredible. And when the last verse and chorus kick back in - Damn! Trust me - you need to experience it before you die. Unlikely seeing as they seem fine taking 14 year breaks.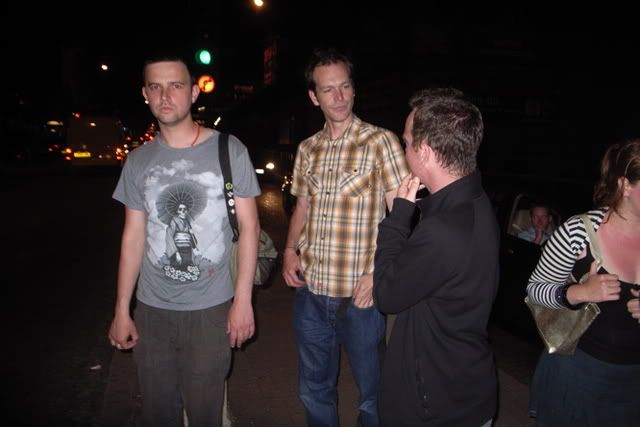 Look who I found outside! Traumatised and unable to speak for 10 minutes or so.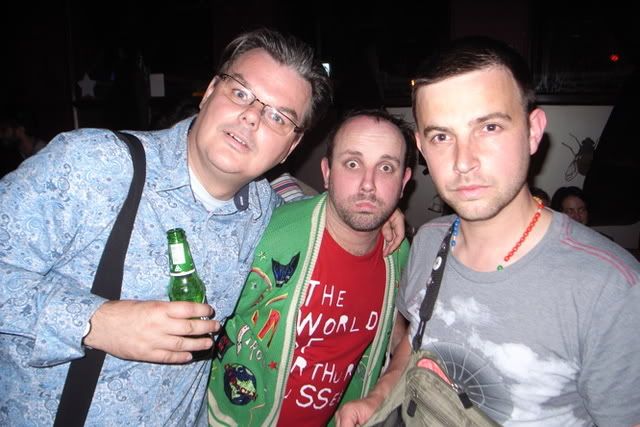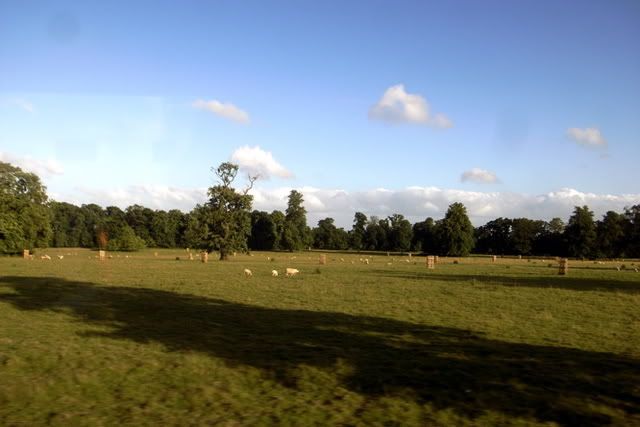 Back to the west.