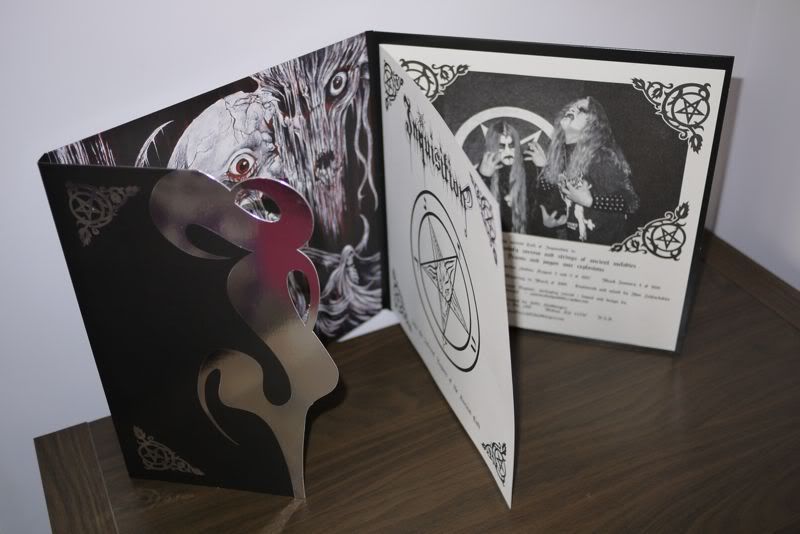 My xmas presents from Rach finally arrived. She picked them out herself.
Possibly the greatest black metal album ever in an amazing re-release. Stoked.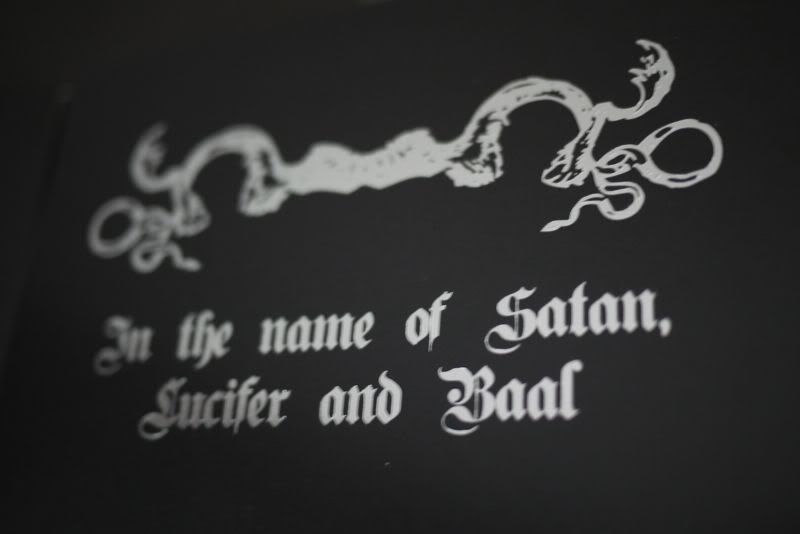 And the third Sadomator LP, I now have all three. Now I can summon the goat.
Oh and the back cover has the best band photo ever.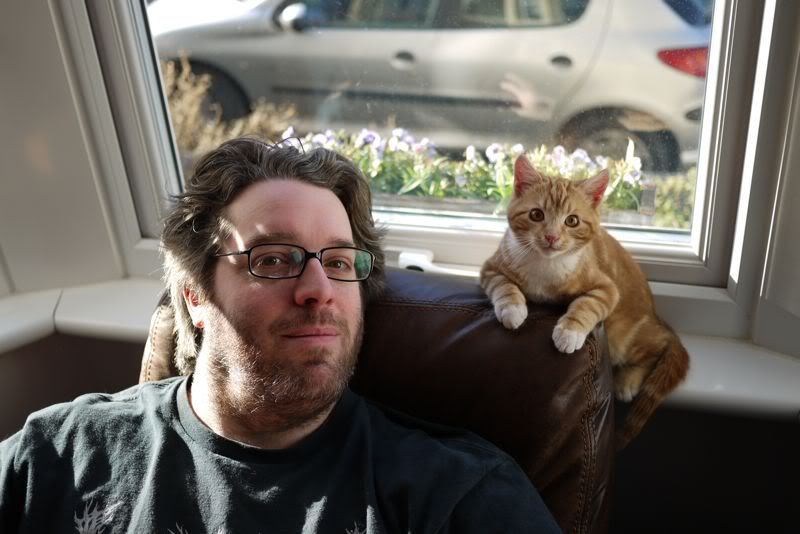 Me and Sonny in our crib.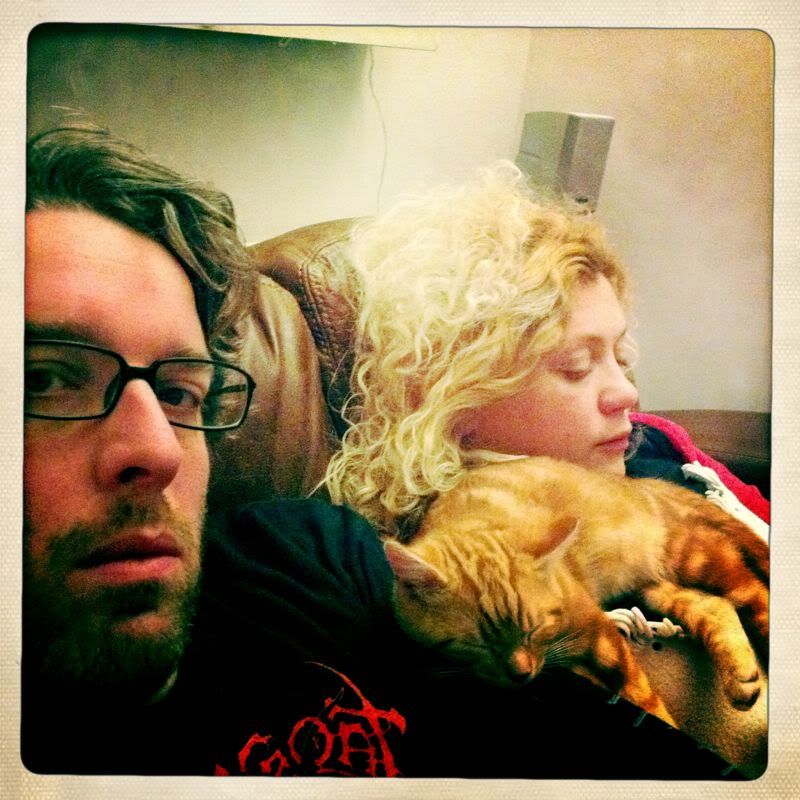 The fam.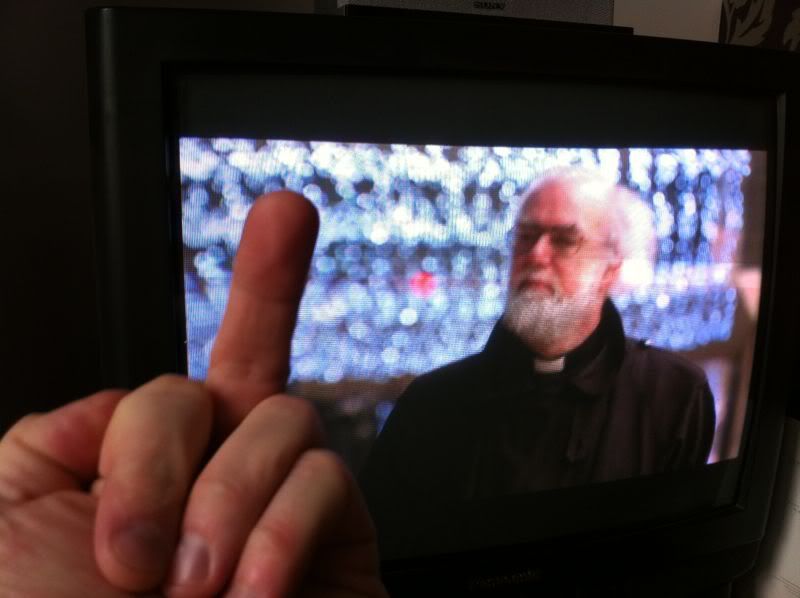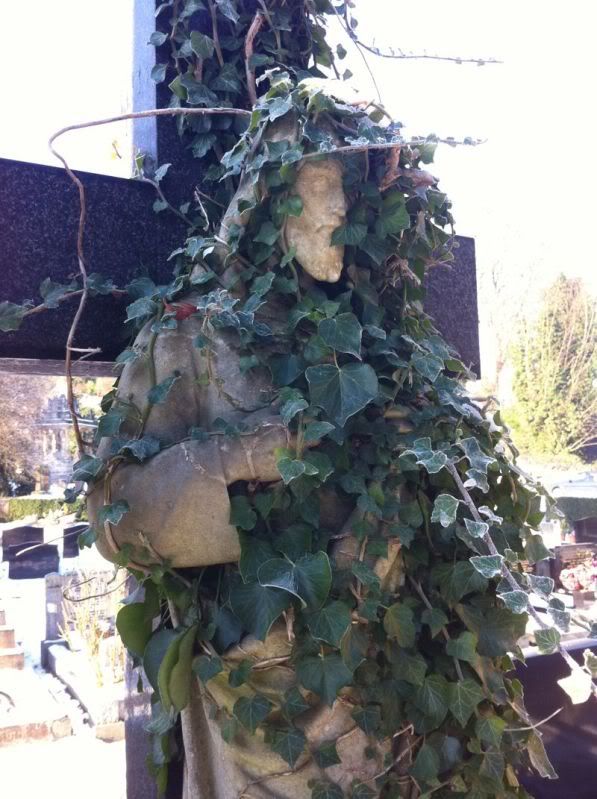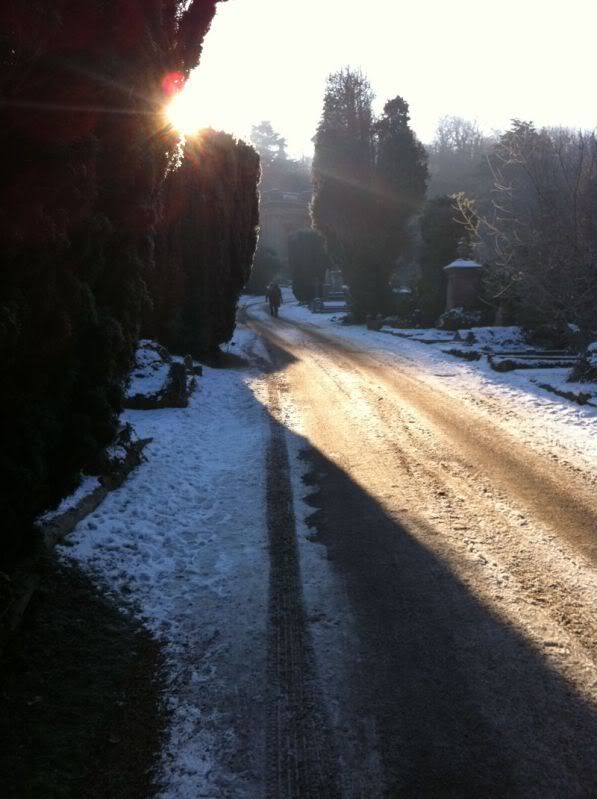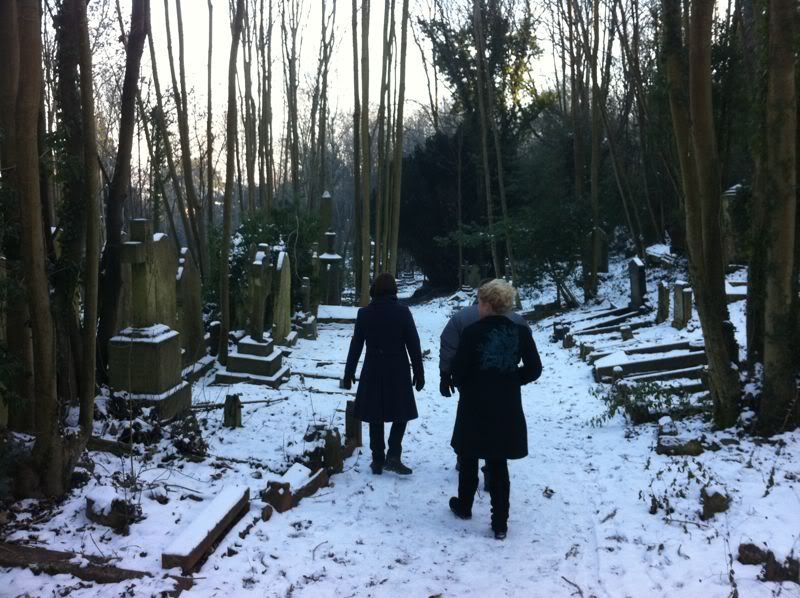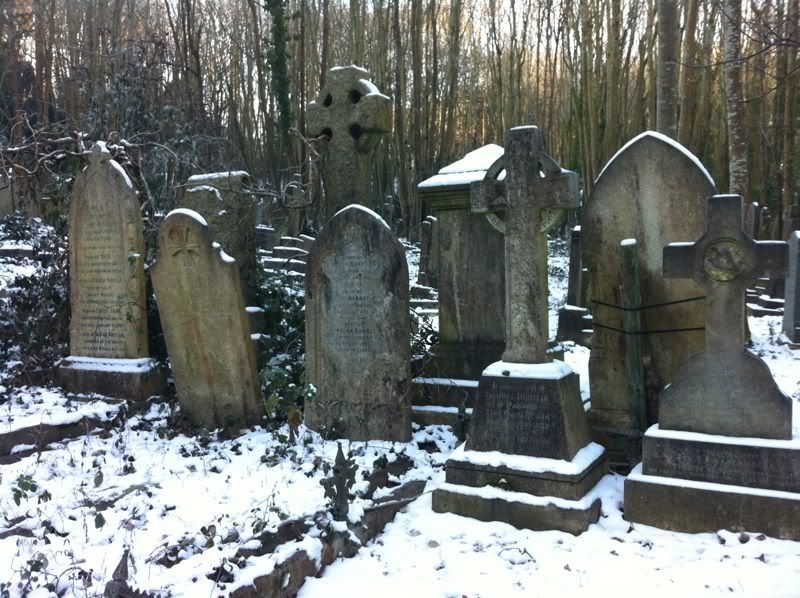 I'm always down the graveyard aren't I?