OK, so Jonno already had this on the Tuesday site but it's so good I wanted to share it with those who might have missed it. I strongly recommend clicking the link below the clip to watch it larger. Maybe I should make a version with me and Damo in Bristol - we've got hills!
Adam Kimmel presents: Claremont HD
from
adam kimmel
on
Vimeo
.
A few more Paris snaps - oh my spot!
Chas' Farside books always get a rinsing when I go round. This is probably my all time favourite.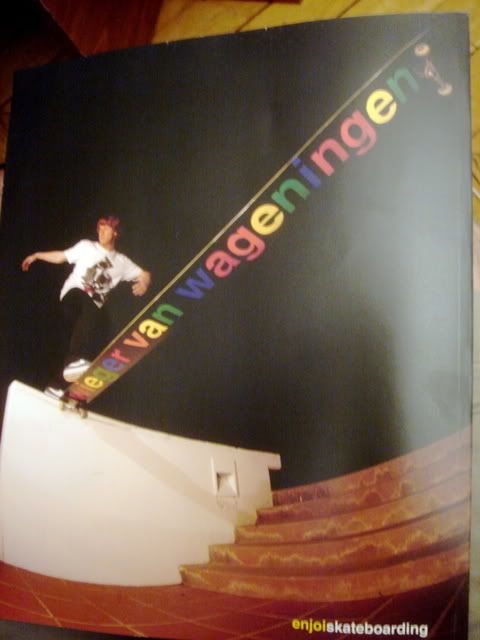 Still the best ad right now.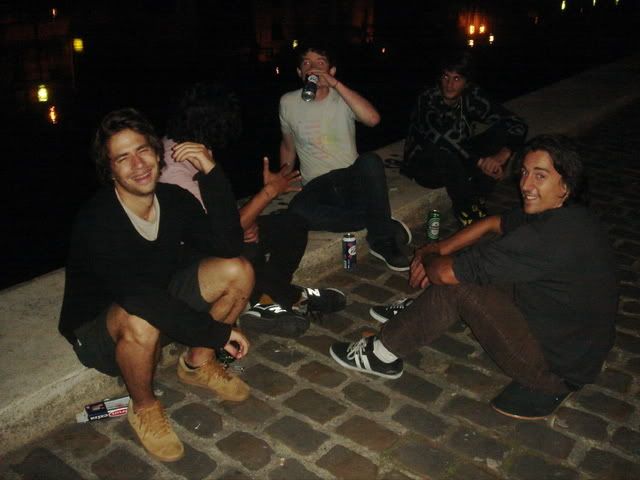 Canal drinks as ever. Yes Vivien!
Somebody maybe pissed on this tramp. Kind of harsh right?
Then after a week in Paris I got the TGV down to Provence to meet Rachel at her Mum's house. I got told off by Rach when she saw this picture on the camera - I was into the reflection!
3 hour train ride? Wu all the way.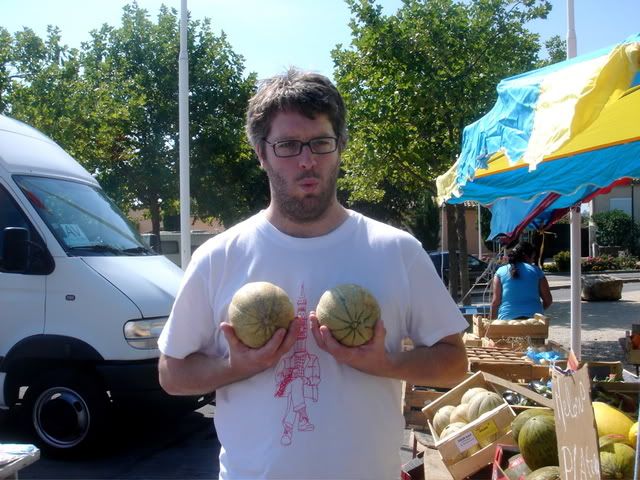 The old ones are the best.
This poster is so sick - roughly translated it says "Alan and his bitches."
And look at Alan's make-up. He's smashing it!
Ahh! The decadence!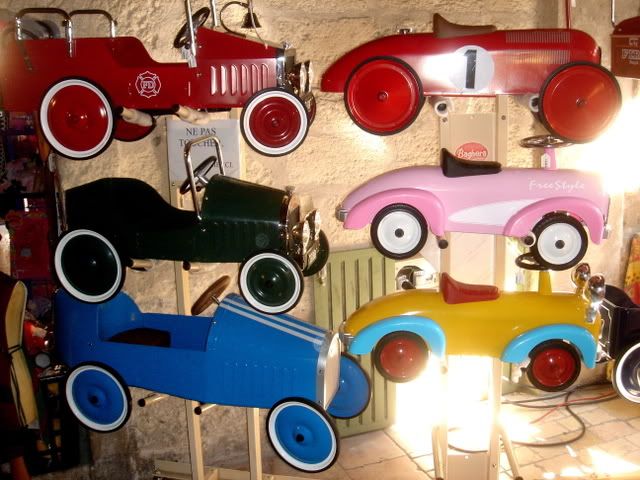 This is for Seth - "Ye Olde Kicker."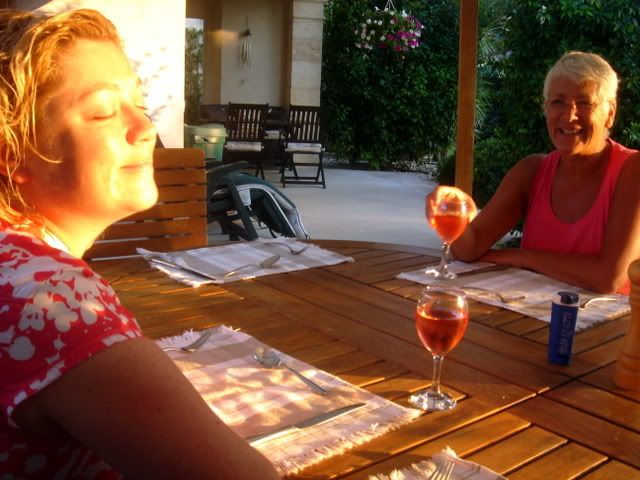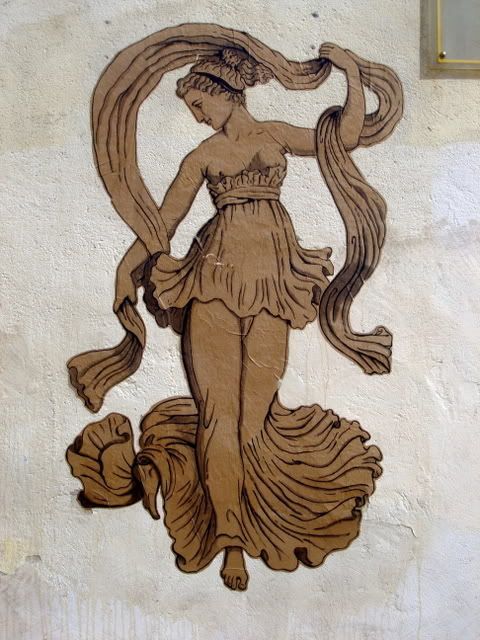 That sign translates to Fos-On-Sea.
My first kill (not ever). These huge moths lay their eggs inside Mike and Miranda's palm trees and the babies eat the trees from the inside. Then the trees die. So a tennis racquet is the only option. I stunned it then had to re-hit it, these things are tough! I watched Mike thrash one so hard and then hit it again on the ground and it still got up and flew away! Motherfuckers!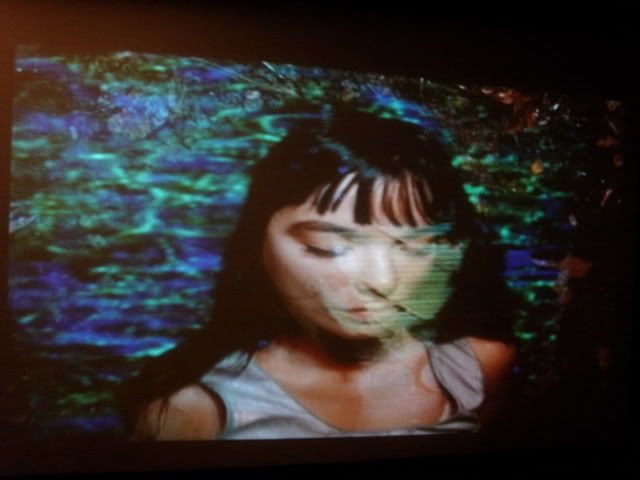 Back to Bristol. We went to see Guy's band play at The Croft. They were playing the video to my favourite song on the big screen. Michel Gondry is the man.
Ha! Matt bogling to Drum and Bass.
Guy was pretty much soloing throughout the whole set. I held the Manowar salute up a lot so Guy dedicated a song he wrote about Vikki to me. I think that got me in trouble. Fortunately I was so drunk I was oblivious.
You think Vikki looks bummed? I'll dedicate a song to her one day even if I've written it about Guy. Sound fair?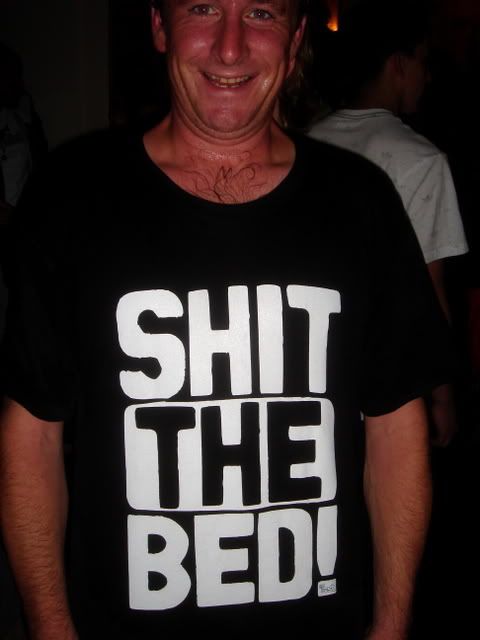 Awwwww!