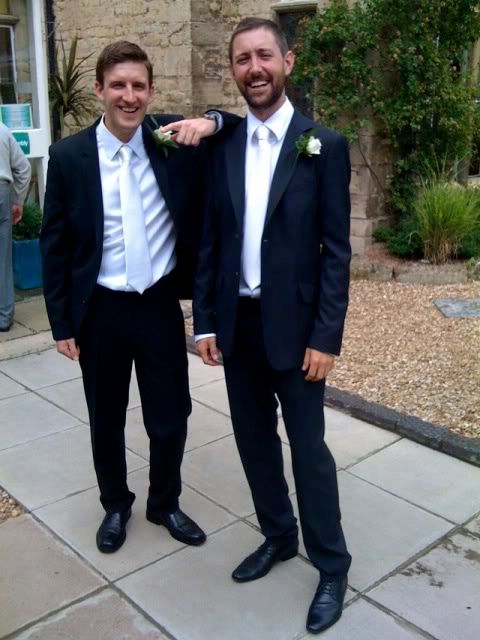 Kloako got married!!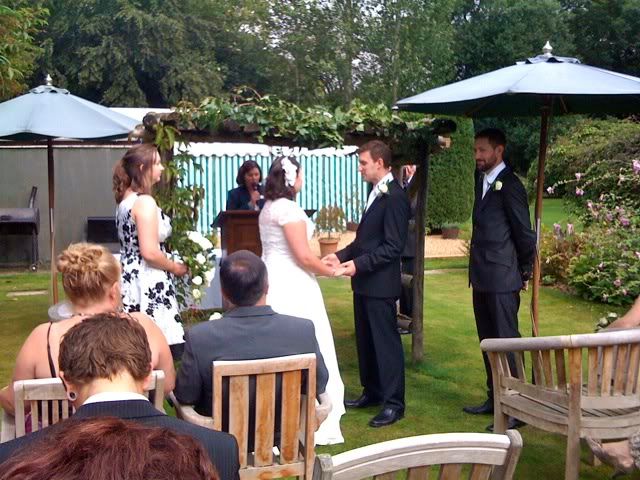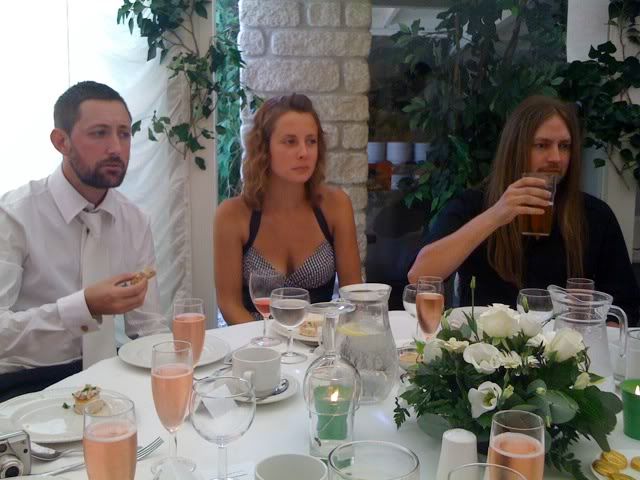 Awwww! Well done Saff - you're THE most patient woman in the world. Bar NONE.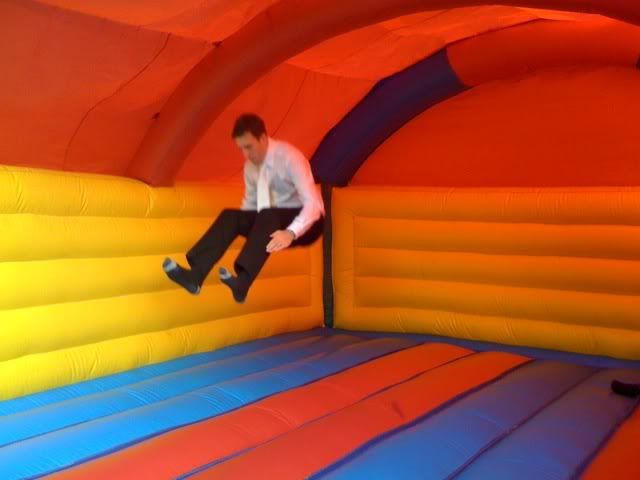 See?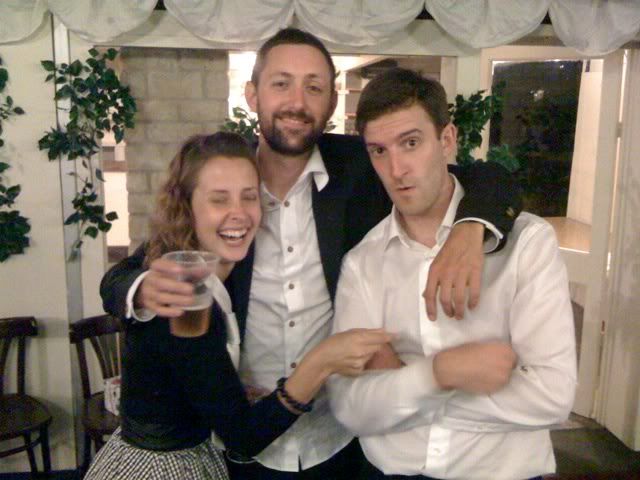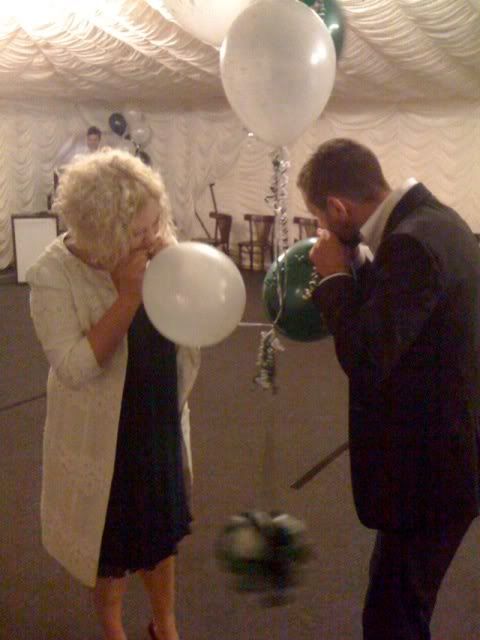 Helium balloons got rinsed.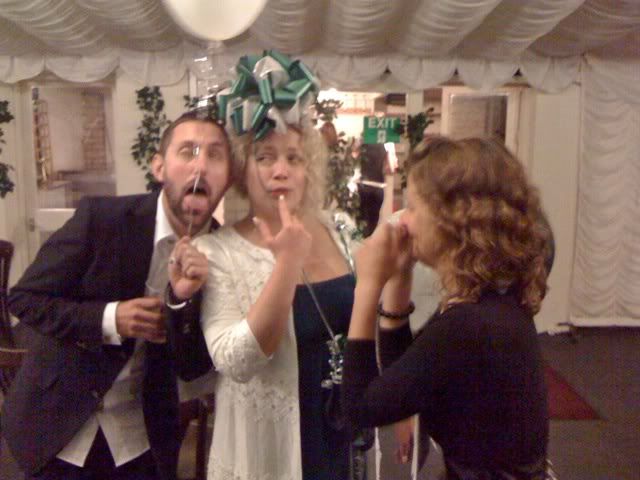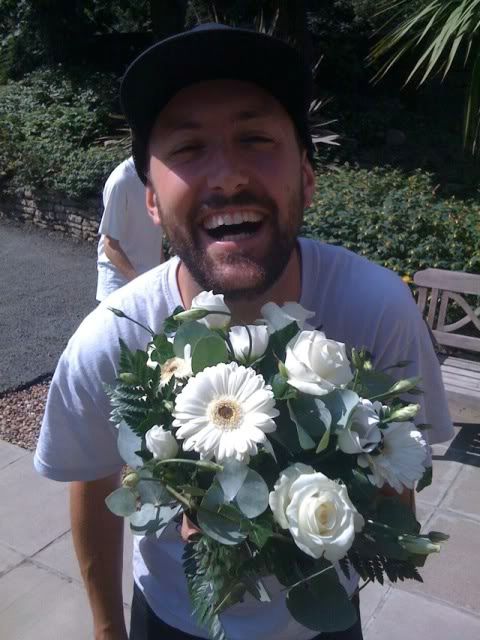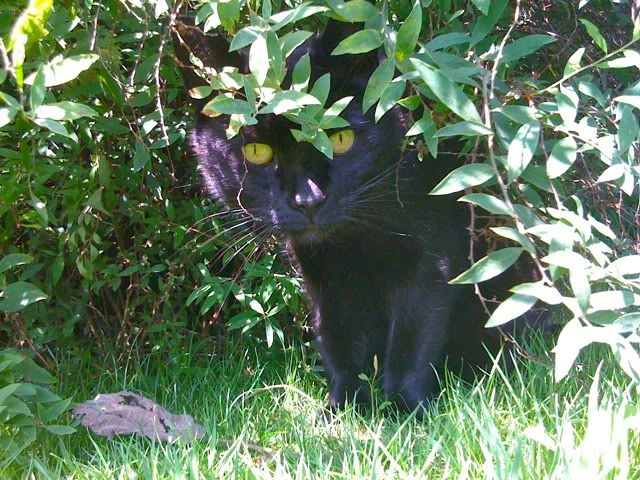 Rachel's ex-step-mum's house boat.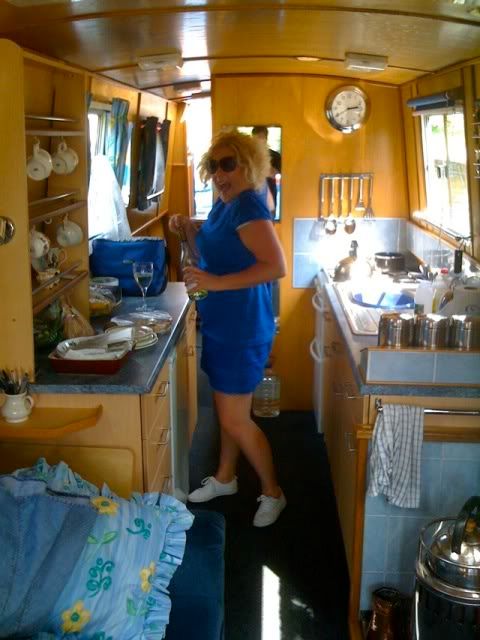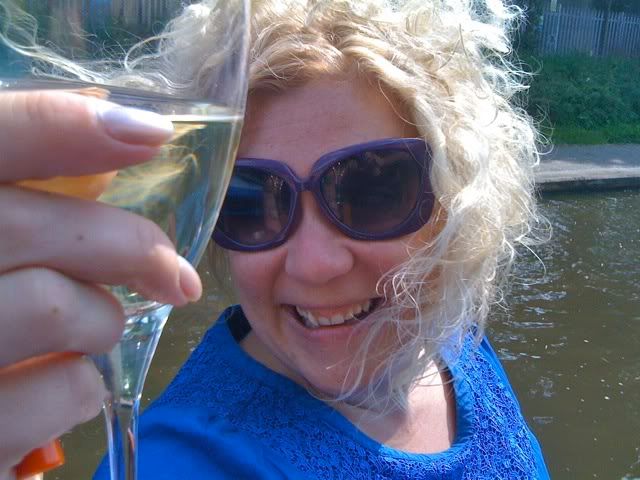 This was like something from a Stand By Me kind of film. Heads on sticks all around this crazy hermit guy's boat moored by the side of the canal. I can imagine kids from miles around ride their bikes to see 'Old Man Withers' place or whatever.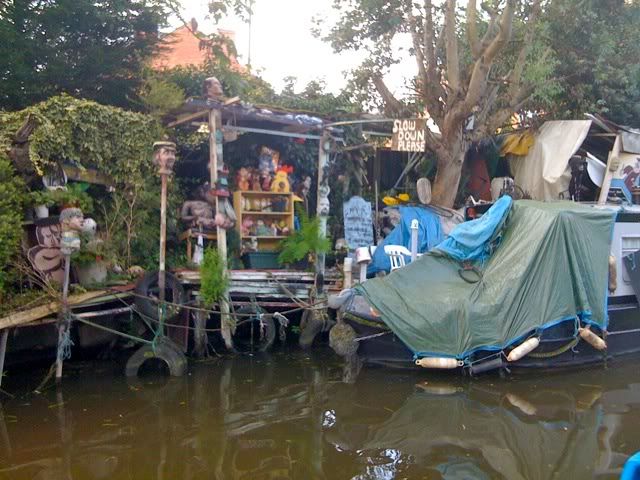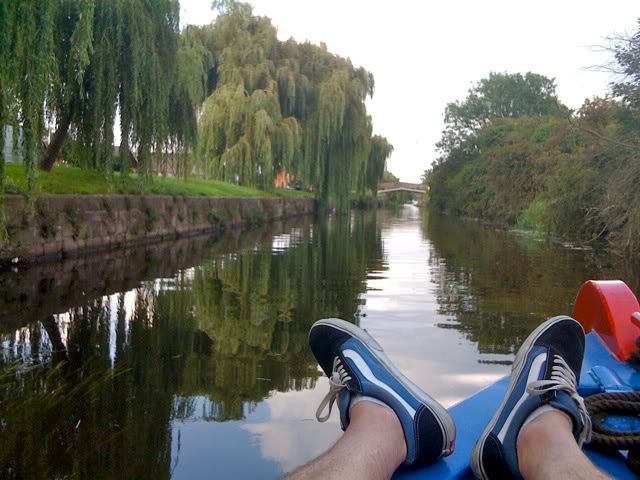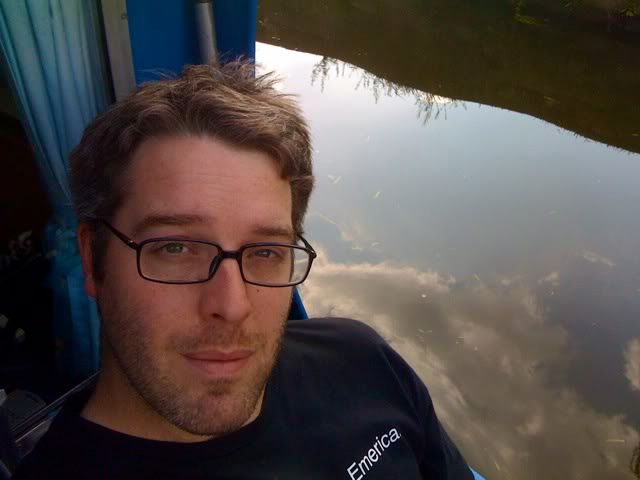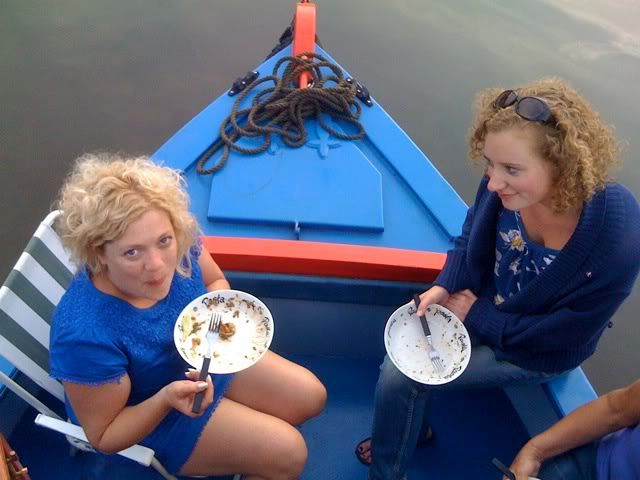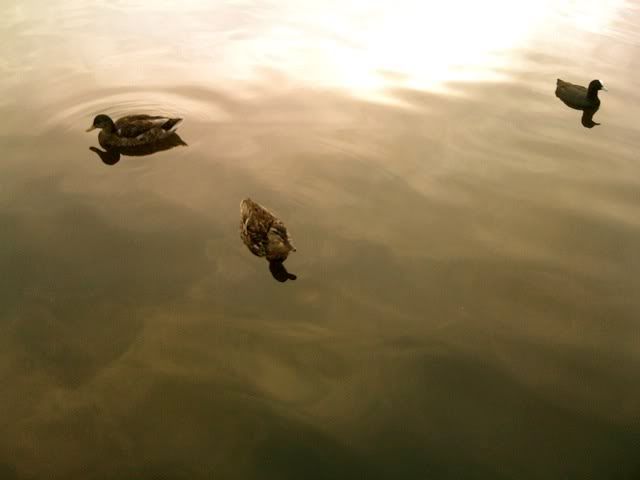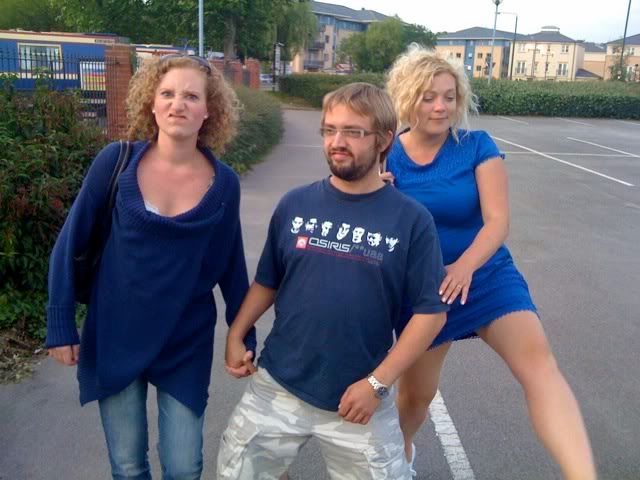 Off to the south of France again.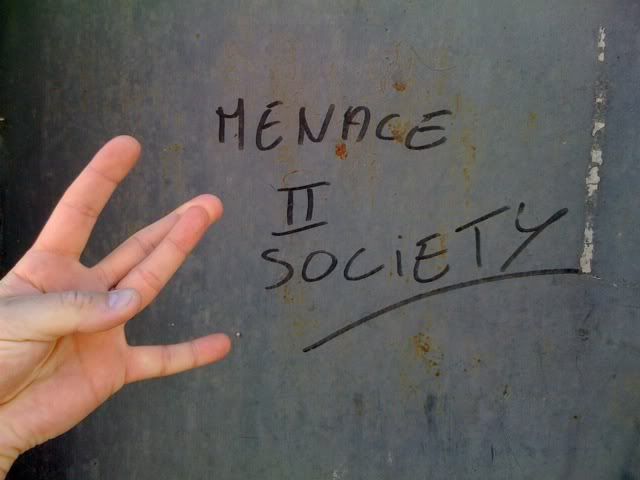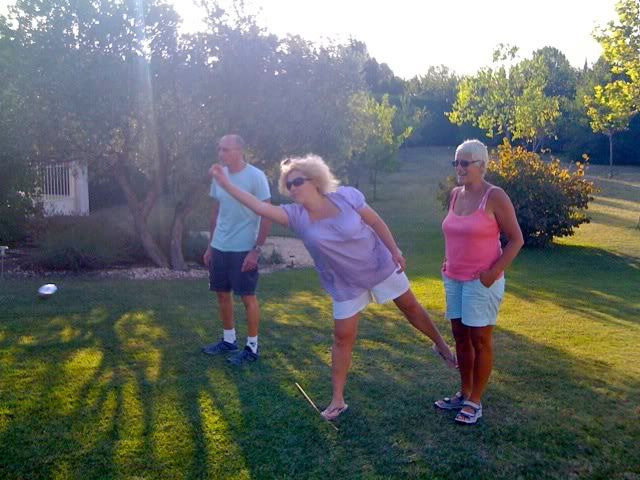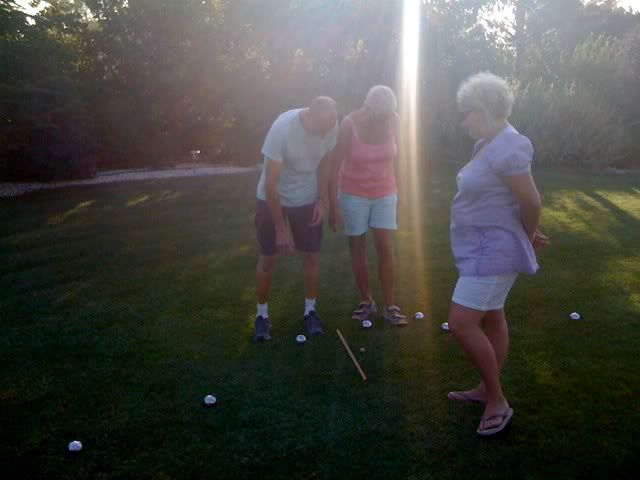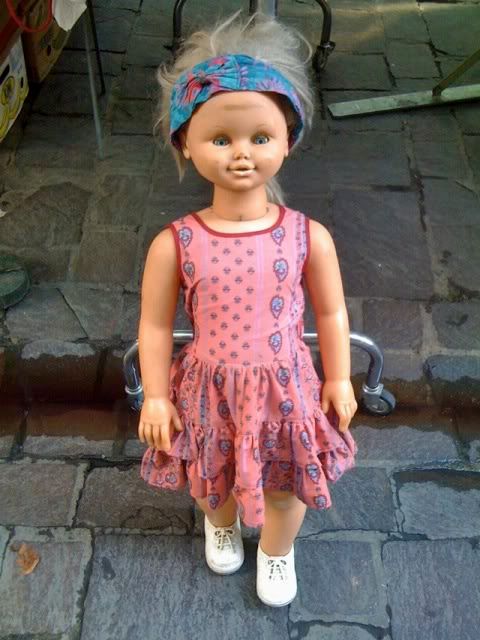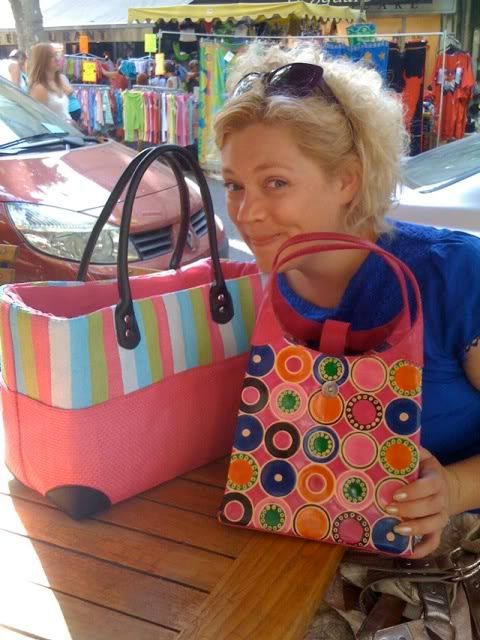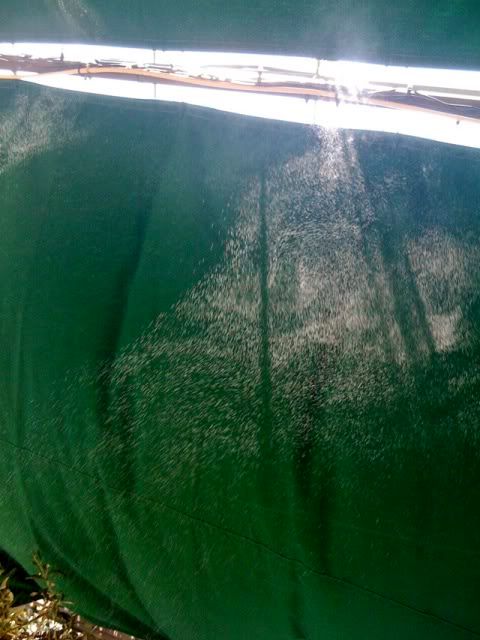 This one restaurant had a kind of fine mist shower installed above the tables. You kind of did get wet but it was so hot that it was amazing - it nudged 40 degrees for some of the week.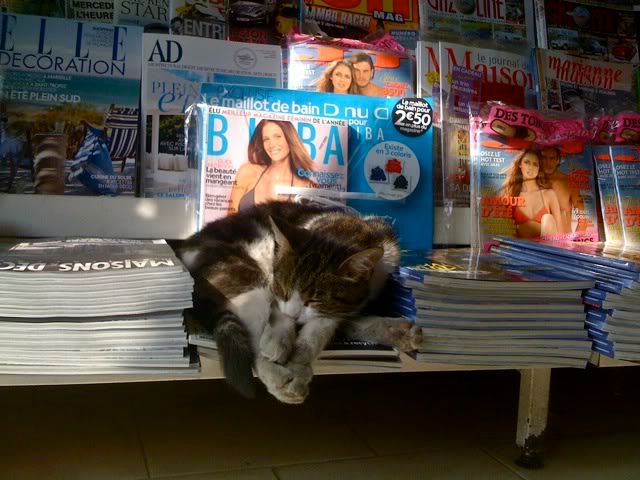 Hey, check out my caption, it's pretty highbrow and works on several levels.
In England we keep the pussy on the top shelf!
Sorry.