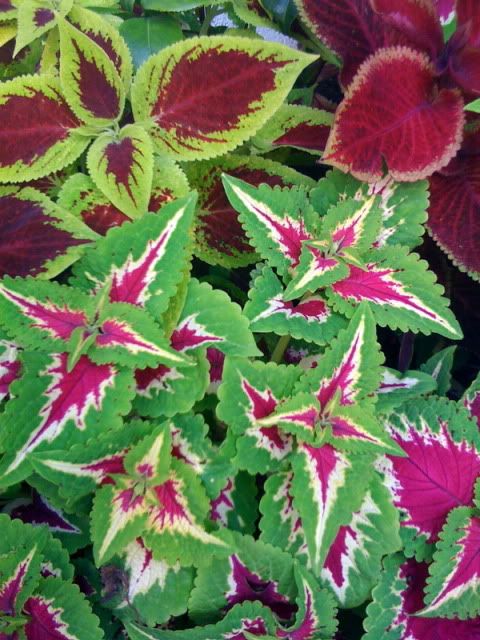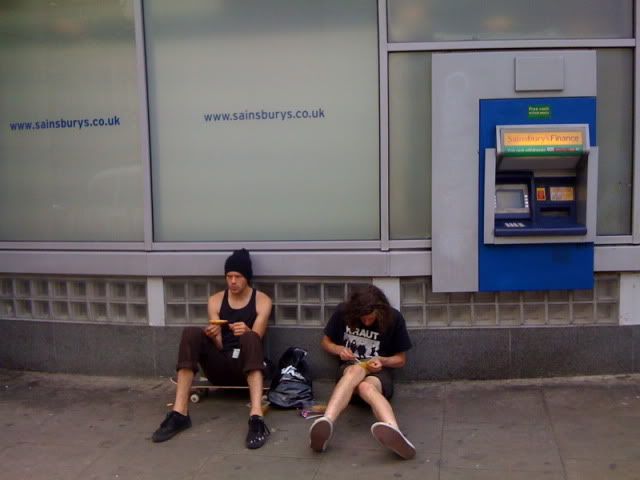 Fiske and Marty left on Monday. I miss them already.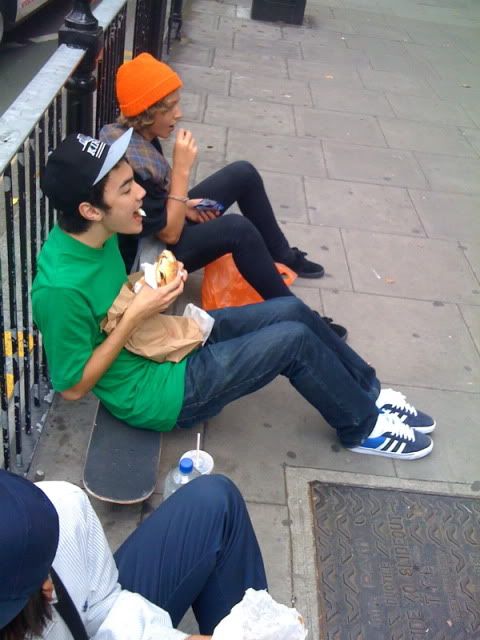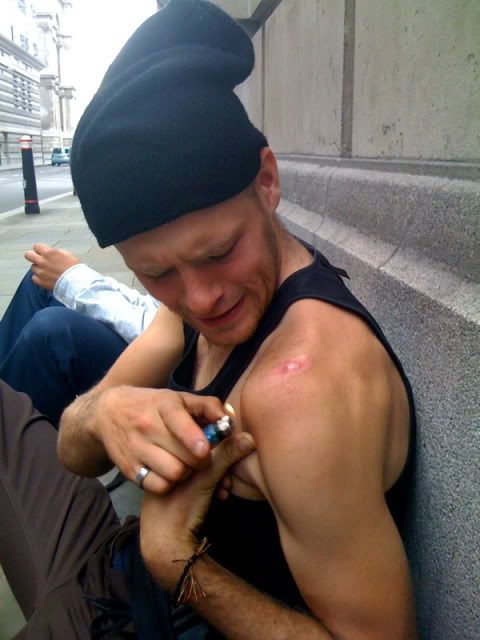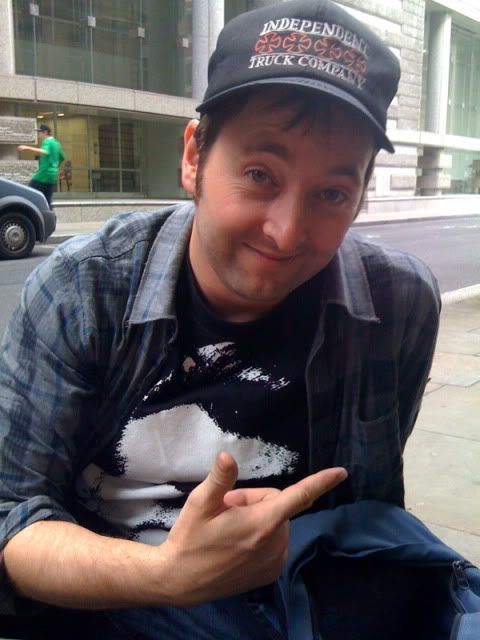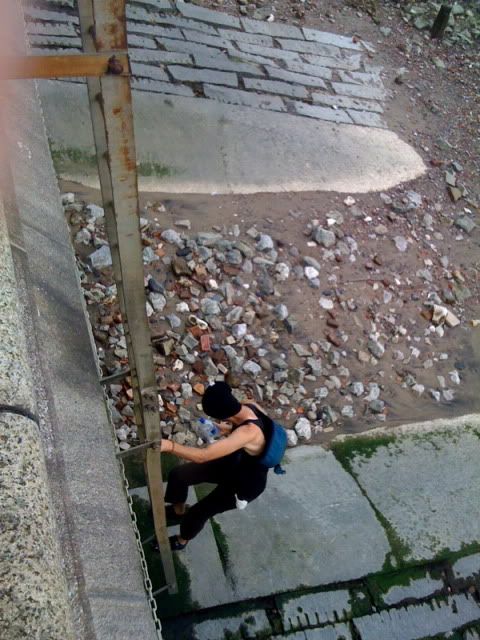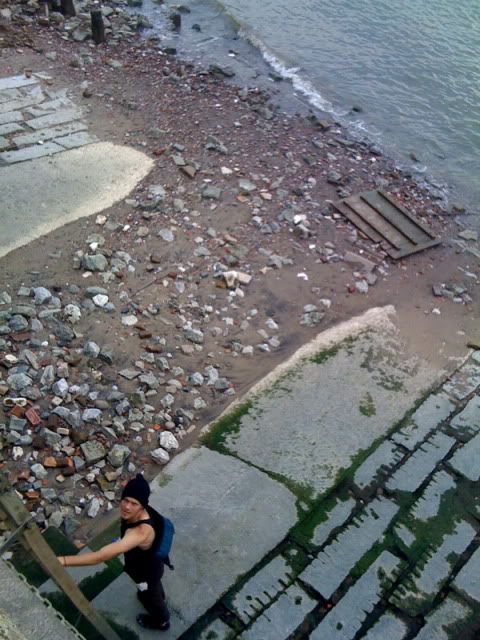 Colin on yet another mission to find somewhere for an urban dump - this time the banks of the Thames.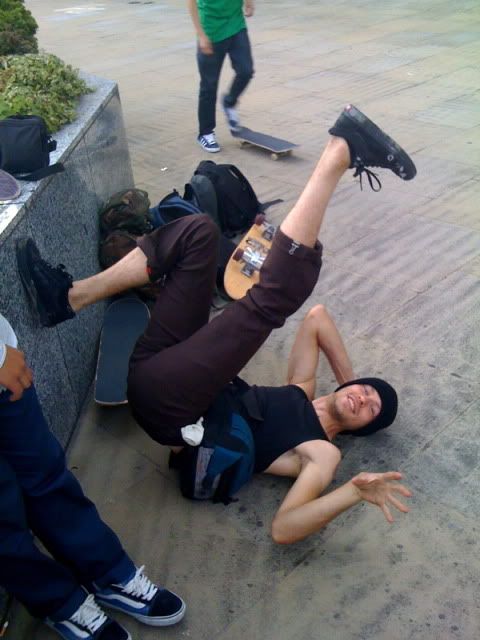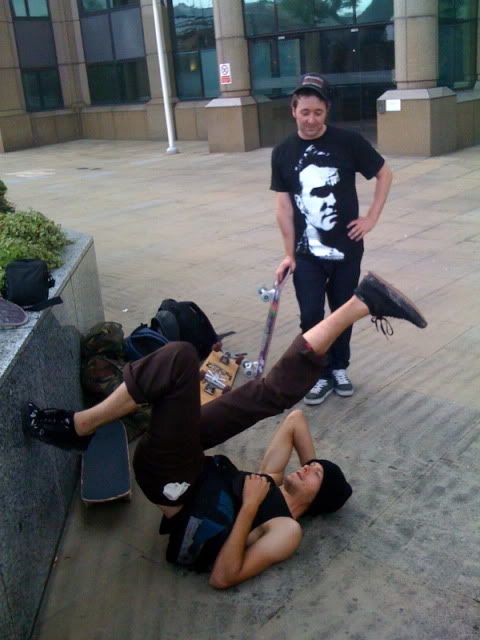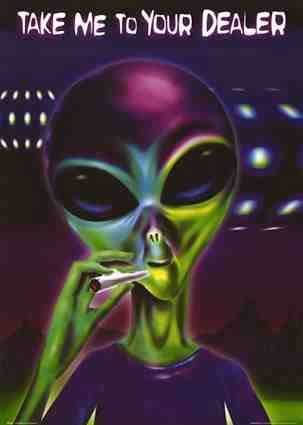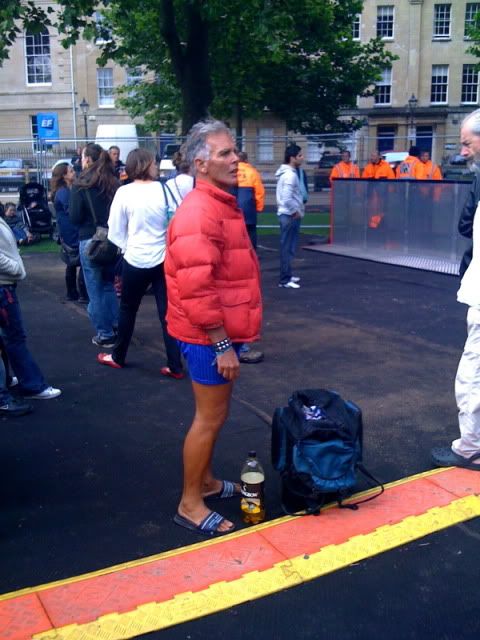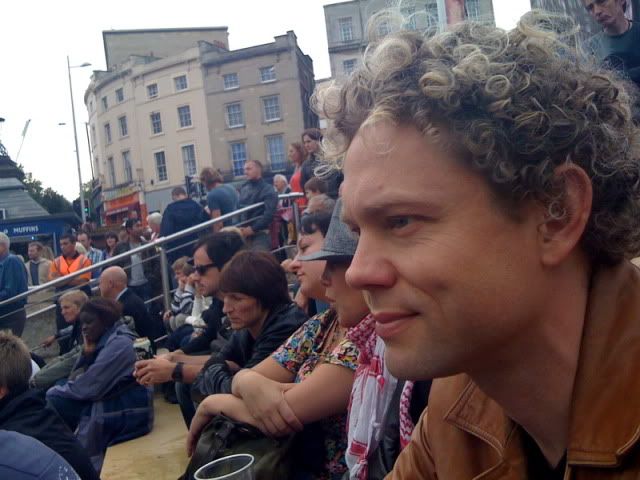 The organisers of the Bristol Harbour Festival obviously have never heard of the rainbow being the universal symbol of the gaylords. It doesn't surprise me, this place is pretty backwards sometimes - peaked beanies, drum 'n' bass, hardflips in grey sweatpants etc, etc - I like it here though.